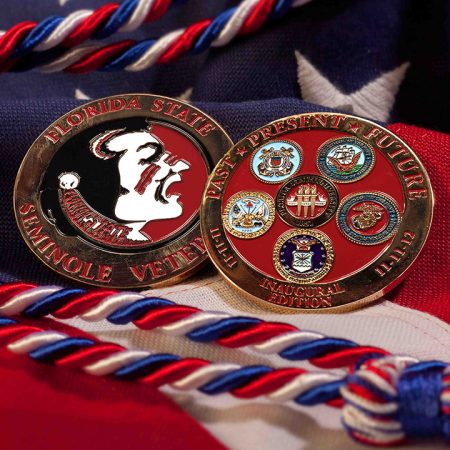 Florida State University moved up two spots to No. 8 in the latest "Best Colleges for Vets" rankings, which are published annually by Military Times magazine.
Military Times surveyed hundreds of schools with a detailed questionnaire on issues crucial to student veterans. Survey responses were then compared to data from the U.S. Department of Education, including academic success measures.
"It is extremely gratifying to receive national recognition for the work being done by the Florida State community toward becoming the most veteran-friendly and empowering university in the nation," said Billy Francis, director of the Student Veterans Center.
Military Times evaluated schools in five main categories — university culture, academic quality, student support, academic policies and financial aid — although the editors also considered other factors in developing the rankings.
Florida State received high marks for its veteran-centered activities, which took into account groups such as the Collegiate Veterans Association and events like Florida State's annual Student Veteran Film Festival.
The university also rated highly in the staff support category, and its veteran graduation rate ranked fourth best among the 100 four-year schools on the Military Times list.
"Our student veterans are graduating at a significantly higher rate than the national average, and Florida State will continue to support student veterans in their ultimate goal of completing their degrees and moving on to successful careers," President John Thrasher said.
In November, Florida State won a national award from the Association of Public and Land-grant Universities (APLU) for exceptional progress in increasing its retention and graduation of veterans during the past three years. Over the past five years, the number of veterans entering Florida State who were retained into their second year averaged 98 percent. As a result, the six-year graduation rate for veterans has increased from 69 percent to 86 percent.
Military Timesis a weekly publication serving the military and military families members and an independent source for news and information on the most important issues affecting their careers and personal lives.