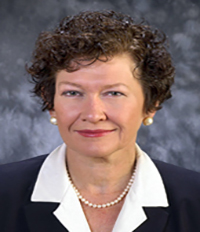 Florida State University Libraries has launched the Florida State University Digital Library (FSUDL) to provide online access to the university's rich and unique historical collections of photos, pamphlets, maps, manuscripts and rare books.
Currently, the FSUDL highlights collections from Special Collections & Archives, Heritage Protocol, and the Claude Pepper Library. These include yearbooks from 1900 to 1997, historical photos of campus and selections from the Paul A.M. Dirac Papers.
Over time the FSUDL will connect students and researchers with digital collections from all over the university. The technology platform supporting the FSUDL allows for future growth in both content and services.
"I'm very excited about the potential to show FSU's special collections, which include hundreds of thousands of rare items, to a wide audience," said Julia Zimmerman, dean of FSU Libraries.
The FSUDL is run on the FL-Islandora platform, managed by Florida Virtual Campus. FSU Libraries has been a development partner with Florida Virtual Campus on the state's common digital platform project.
"FSU's implementation marks a significant milestone in the growth of Islandora as a common digital platform that can serve all of Florida's public universities and colleges," said Don Muccino, executive director of Florida Virtual Campus.
"As a development partner, FSU provided tremendous insight into the unique needs and challenges that university libraries have in managing their large digital collections and making those resources easily available to their students, faculty and staff," Muccino said.
These partnerships enabled the project to succeed.
"Our collaborative relationships with FLVC as well as with LYRASIS have made this development possible," Zimmerman said. "Our combined efforts will provide Islandora capabilities to many other libraries in Florida and nationally."
The mission of the FSU Libraries is to advance academic excellence and success for FSU and the broader scholarly community through intellectual discovery and dynamic engagement.