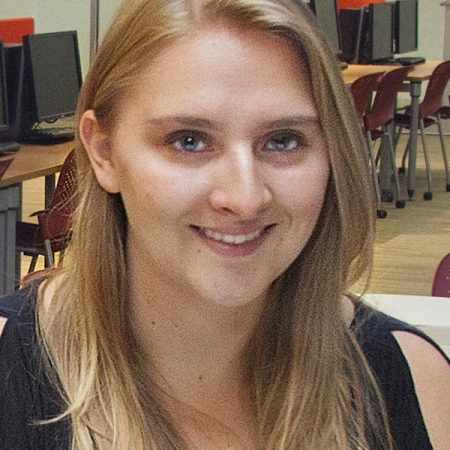 Classes for the 2013-2014 academic year begin on Monday, Aug. 26, for about 41,500 Florida State University students, including an academically accomplished freshman class of about 6,100.
Of those first-time-in-college freshmen who were accepted into Florida State for both the summer and fall, the average high school grade point average was 4.0, with an average total SAT score of 1851 and an average ACT composite score of 28.
"This year's freshmen, like the incoming classes before them, are an impressive group, and it will be exciting to watch how they add their own contributions to a long history of excellence here at Florida State," said Provost and Executive Vice President for Academic Affairs Garnett S. Stokes. "The university is rich with resources and opportunities to help our students have the best educational experience possible, from undergraduate research to service programs and study abroad, as well as an outstanding faculty and staff who are eager to support, teach and collaborate with them."
A typical student accepted into Florida State's Class of 2017 took more than five years of math and social sciences and more than four years each of English and natural scienceswhile in high school. The typical student also took more than three years of foreign language instruction. Almost 90 percent of the class took advanced coursework, and biological science is the most popular declared major.
"We had nearly 37,000 freshmen apply to Florida State University, which is a great testament to the high level of education that this institution provides," said Director of Admissions Janice Finney. "I am very excited to welcome another strong freshman class."
As the academic quality of freshman classes continue to increase year after year, FSU has seen an increase in retention and graduation rates. Last fall, 91 percent of students who began their freshman year in 2011 returned for their sophomore year. The six-year graduation rate for students who entered FSU as freshmen in 2006 is 75 percent, the second highest in the Florida State University System.
This year's incoming freshmen will be joining a diverse student body hailing from every county in Florida, all 50 states, the District of Columbia and more than 130 countries. After Florida, the state with the most new accepted freshmen is Georgia. This year also marks the first time freshmen are enrolled at FSU's Panama City campus, which previously offered only upper-division coursework.
Rachel Hochstein, a 19-year-old theater major who just returned from Finland where she spent her last year of high school as an exchange student, is happy to be part of an outstanding freshman class.
"There are probably high expectations for us, and I'm excited to try to meet those expectations," she said.
Tallahassee resident Vivian Deyo, a freshman who is majoring in retail merchandising and product development, agreed.
"It's daunting, but it's exciting to have the opportunity to learn what I need to have a career that I will enjoy," she said.
In line with national trends, women continue to outnumber men on the FSU campus, and 55 percent of the new accepted students are female and 45 percent are male.
About 25 percent of the first-time-in-college freshmen who are expected to begin classes this fall are the first in their families to go to college, which speaks to Florida State's efforts to reach out to these students through such programs as the Center for Academic Retention and Enhancement (CARE). The center provides preparation, orientation and academic support to first-generation college students who may face unique challenges because of educational or economic circumstances.
One more thing: Among freshmen, Emily and Michael rule. They are the most popular female and male names in the Class of 2017.