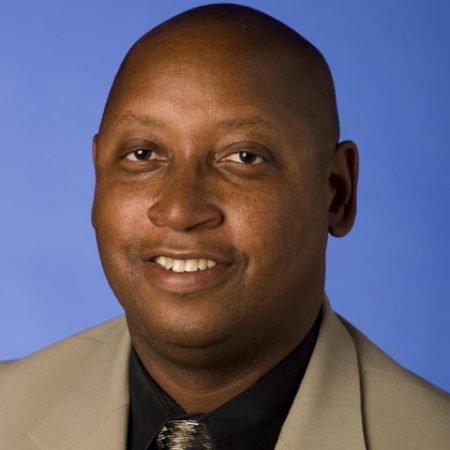 Florida State University announced Aug. 7 the appointment of Stan Wilcox, senior deputy athletics director at Duke University, as the university's new director of Athletics, following a national search.
President Eric J. Barron cited Wilcox's remarkable depth of expertise in the oversight of athletics programs, business acumen, understanding of marketing, NCAA compliance and experience in strategic fundraising initiatives, as well as his track record of student-athlete academic success as the reasons for the selection.
"I am excited about the future of Florida State's athletics program under Stan's direction," Barron said. "His exceptional portfolio of strategic planning and fundraising experience and his reputation as a motivator, effective communicator and facilitator, as well as a commitment to the education of our student-athletes made Stan a clear choice."
Wilcox, who holds a law degree from Brooklyn Law School and a Bachelor of Arts in economics from the University of Notre Dame, will plan and direct the overall administrative and operational activities of intercollegiate athletics for Florida State. The nationally acclaimed 20-sport athletics program has a budget of $75.2 million. As part of his duties, Wilcox will ensure compliance with the NCAA, Atlantic Coast Conference and university rules and regulations.
"I am thrilled and very thankful to President Barron for affording me this great honor," Wilcox said. "I have followed Florida State athletics from afar and through the ACC Conference and have always been a big fan of FSU's student-athletes on the field and in the classroom. I look forward to continuing in the great tradition of previous Florida State athletics directors as well as addressing the challenges and opportunities that this outstanding athletics program will hold. Go 'Noles!"
Prior to his role at Duke, Wilcox served as deputy athletics director at his alma mater, Notre Dame, from 2005 to 2008, where he supervised 11 programs ranging from strategic planning initiatives to football to women's soccer. He also served as associate commissioner of the Big East Conference from 1994 to 2005, providing leadership and conference oversight for NCAA governance. Following completion of law school, Wilcox worked as a legislative assistant with the NCAA from 1989 to 1994.
Vanessa Fuchs, senior associate athletics director, has been serving as interim director following the transition of Randy Spetman, who had served as athletics director since 2007.
"Florida State University is appreciative of Vanessa's leadership during the transition," Barron said.
Florida State's athletics program has finished among the Top 15 in each of the last seven years in the Learfield Sports Directors' Cup, which measures overall program excellence. FSU won six ACC regular season or tournament championships in 2012-2013, including football, and all but one sport advanced to NCAA postseason competition. In total, 31 FSU student-athletes were named All-Americans last year and five Seminoles were named ACC Scholar-Athlete of the Year in their sports.