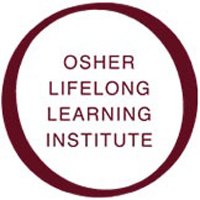 As thousands of traditional students start a new school year at Florida State University, hundreds of nontraditional students — representing the over-50 crowd — will soon be joining them on campus as a new semester of the Osher Lifelong Learning Institute at FSU gets under way.
OLLI is an FSU program that offers a wealth of classes and activities designed to enhance the lives of Tallahassee residents with a passion for learning.
Just a sampling of this semester's classes includes "The Music of Your Youth: U.S. Popular Music Through 1970," "America and Vietnam," "The 50-Year Legacy of Civil Rights in the U.S.A. — 1963-2013," "Bollywood Cinema" and "Cosmic Turning Points."
Other classes focus on photography, home winemaking, science, current affairs, iPad proficiency, travel, literature, art, health and much more.
OLLI faculty members are from FSU, Florida A&M University and Tallahassee Community College, and also include gifted graduate students and local experts. Representing FSU, renowned biology professor Walter Tschinkel will teach "The Parallel Universe of Ants." "Opera Appreciation" will be taught by Ph.D. candidate and adjunct professor Tobias Mostel, son of famed actor Zero Mostel. Other current and emeritus FSU professors from humanities, history, English, business communications, biology, international affairs and the College of Medicine fill OLLI's faculty roll during the fall semester.
Classes are held on the FSU campus, at Westminster Oaks and other locations.
OLLI's Fall Showcase of Classes, which previewed the program's fall semester of 26 courses, was held Tuesday, Sept. 10, at the Augustus B. Turnbull III Florida State Conference Center. Registration for classes begins Wednesday, Sept. 11.
All area residents over 50 are welcome to join OLLI. There are no educational prerequisites and no prior affiliation with FSU is required. Director Debra Herman says, "OLLI members don't have tests or homework. This is learning for the sheer love of it."
This fall is a very special time to be a member of OLLI. If OLLI membership can grow to 1,000 members from its current 700, the organization can qualify for a $1 million endowment from the Osher Foundation.
OLLI also offers a lecture series, Book Club, Writers' Group, Spanish Club, Travel Club, Walking Club, Music Group and Eco Club. The organization also offers social and travel opportunities, including study visits to FSU's campuses abroad.
Each year OLLI provides scholarships to two FSU students in academic specialties related to lifelong learning.
Annual membership in OLLI is $110. Classes range from $35 to $55.
Classes begin Sept. 30 and continue through Nov. 7.
For more information, visit olli.fsu.edu or call (850) 644-7947.