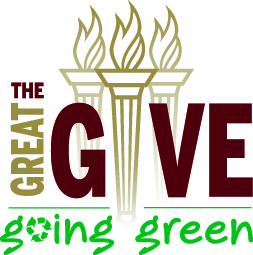 Members of the Florida State University community — faculty, staff, students, alumni and friends — can demonstrate their affinity for Florida State April 18 and 19 by contributing to The Great Give, a 36-hour online campaign to raise funds for everything from academics to athletics.
During last year's inaugural Great Give, the campus community exceeded a university-wide goal of $161,000 by donating more than $186,000. This year, individual colleges and units will set their own goals based on their various needs.
"We've asked the colleges and units to designate projects that people can get behind and get excited about, such as renovations of facilities, scholarships or specialized projects in support of their unit," said Daniel Krueger, assistant director of Annual Giving at the Florida State University Foundation. "When people have specific, tangible fundraising targets and realize that the goals are within reach, we believe they will respond."
To make a contribution, people can visit http://thegreatgive.fsu.edu between 9 a.m. on Thursday, April 18, and 9 p.m. on Friday, April 19.
The theme of this year's Great Give is "Going Green" because it is being marketed almost exclusively through electronic and social media channels and, therefore, little paper will be used. In addition, throughout the campaign's 36-hour duration, social media will be used to build excitement by providing updates on how individual colleges and units are doing in their fundraising efforts.
"We want the employees, students and alumni of a college or unit to get fired up about their progress, and to promote friendly rivalries with each other, all in the name of helping Florida State's students, faculty and staff reach their greatest potential," Krueger said.