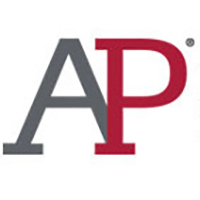 Florida State University is featured in the 9thAnnual AP Report to the Nation, which was released today by the College Board.
The report contains the Class of 2012 Advanced Placement results and analysis, in addition to highlighting examples of classrooms, districts and universities that are contributing to the expansion of rigorous coursework for high school students. The AP program allows students to take college-level courses and exams and to earn college credit or placement while still in high school
The College Board selected FSU to represent the role of AP in universities because FSU faculty and admissions staff play a role in just about every aspect of the AP program — from exam creation to professional development for teachers to awarding credit and placement. In addition, Florida State was lauded for a retention rate that has increased by 8 percentage points over the past 10 years, thanks to a focus on student academic engagement, including the transition from high school to college.
"Florida State University has a long history of meaningful participation in AP," said Ariel Foster, executive director of AP College and University Services at the College Board. "FSU values AP students in their recruitment and enrollment. In 2012, the university received nearly 22,000 AP scores. Nearly 25 percent of the AP score senders this past year were from traditionally underrepresented ethnic groups. FSU's strong credit and placement policy fosters on-time completion and provides opportunities for AP students that enrich their FSU academic experience by allowing time for the pursuit of minors, double majors and study abroad experiences."
The annual report quotes FSU's John Barnhill, assistant vice president for enrollment management, who said, "When we review transcripts and see an AP course … we know that students have challenged themselves. We know that they are really pushing the envelope of their own intellectual curiosity. We love that spirit."
The feature also highlights Suzanne Sinke, associate professor of history at Florida State, who serves as co-chair of the AP U.S. History Curriculum Development and Assessment Committee. Sinke is quoted about the role university faculty play in redesigning courses and exams to ensure that the AP courses align with college courses.
Jane Piper Clendinning, professor of music theory at FSU and a former chair of the AP Music Theory Development Committee also is mentioned, and her work is another reason why FSU was featured in this year's annual report, according to Foster.
"We've had great representation from the FSU College of Music at our annual AP readings, at which AP teachers and college faculty come together to score AP exams," she said. "FSU also hosts an AP Summer Institute, which offers training for AP teachers. We value our relationship with FSU, the university's contributions to ensuring that AP aligns with college-level courses and FSU's commitment to providing opportunities for students through AP."
The College Board's new report includes data that show that more high school graduates are participating — and succeeding — in college-level AP courses and exams than ever before. Florida is ranked fourth among all states in the percentage of its public high school graduates succeeding on AP Exams. Succeeding in AP is defined as achieving a score of three or higher on the five-point AP Exam scale, which is the score needed for credit, advanced placement or both at the majority of colleges and universities.
###