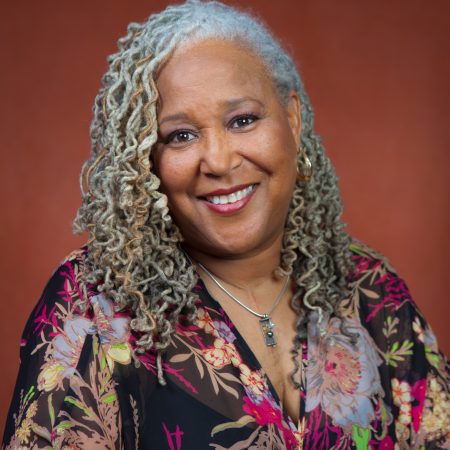 When Doby Flowers was crowned homecoming queen at Florida State University in 1970, she did more than ace a college popularity contest — she redefined the meaning of beauty for her university, her community and her state.
As the university's first black homecoming queen, the young Flowers served as a shining example for other universities across the country during the tumult of integration.
Now, the Florida Commission on the Status of Women has recognized Flowers with a FCSW Florida Achievement Award, which recognizes its recipients for their work in improving the lives of women and families in their communities.
"The Florida Commission on the Status of Women is dedicated to empowering women in achieving their fullest potential and to recognizing women's accomplishments," said Laurie Pizzo, commission chairwoman. "We are proud to honor these outstanding women for their tremendous achievements and dedicated service."
The prestigious award recognizes Flowers' leadership and courage over four decades.
During the Nov. 15 awards ceremony, Flowers said that Florida State President Eric J. Barron, himself an FSU alumnus, recently told her that he had voted for her during the university's landmark Homecoming election.
"It brought back the echoes of time (and) of young people who said 'I want to make a difference. I want to vote for what I believe in,'" she said.
She encouraged others to find a way to make a difference.
"I'm committed to the fight, to the struggle," she said. "We've all been given something that could make life better for somebody else. It's just when we use it, how we use it and when we realize that every life is worth saving."
Flowers arrived at Florida State during a time of great change both in the South and throughout the country. Her role as a student activist set the stage for a career path. Whether working in politics or volunteering with charitable causes, she has continued her activism with grace, dignity and strength.
After earning two degrees from Florida State University and a certificate in executive management from Harvard University, Flowers worked for two high-profile mayoral administrations in Boston and New York — those of Kevin White and Ed Koch. She was honored frequently for her talents, including as a New York City Woman of Distinction, before returning to Tallahassee — her hometown — to work in her brother's law firm.
Throughout her career in economic development, community relations and educational training, Flowers has proved an example for inspirational leadership. Now, as the founder and owner of The Magnolia Leaf Bed and Breakfast in Thomasville, Ga., she is providing a place for female business leaders from Florida to organize retreats, network and learn.
Today, her accomplishments stand as a tangible reminder to thousands of students who pass by Florida State's Integration Statue. Flowers is one of three trailblazers (along with her brother, Fred) depicted in the monument to Florida's State's integration.
With a quiet confidence and commitment to change the status quo, she has become a steadfast example for countless young women and girls throughout Florida.