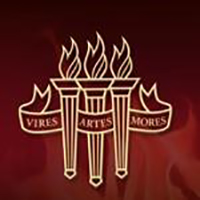 Florida State University President Eric J. Barron will deliver annual "State of the University" remarks at the Fall Meeting of the General Faculty on Wednesday, Oct. 24.
Also at the meeting, Faculty Senate President Sandra Lewis will present Torch Awards to Stella Cottrell, Lynda Keever, Fred Leysieffer and Marilyn J. Young. The Torch Awards were established in 1996 as a way for faculty to honor friends of Florida State who have contributed significantly to FSU's ability to fulfill its academic mission.
Two individuals have been selected this year to receive the Vires Award, which symbolizes moral, physical and intellectual strength. They are Young, Florida State's Wayne C. Minnick Professor of Communication Emerita, who wasthe university's debate coach and director of forensics for 13 years and later served two terms as Faculty Senate president; and Leysieffer, an FSU professor emeritus of statistics who has served the university in a variety of administrative roles for two decades and who orchestrated the construction of several new buildings on Florida State's Southwest Campus.
Keever, an FSU alumna and longtime publisher of Florida Trend magazine, will receive the Artes Award, symbolizing appreciation of aesthetics and the beauty of intellectual pursuits.
Cottrell, also an FSU alumna and a founding member of the Women for Florida State University, will receive the Mores Award, symbolizing respect for customs, character and tradition. Among her many contributions to the university, she and her husband, Raymond, have established the Cottrell Family Professorship in Chemistry and the Stella and Raymond Endowed Professorship within the Department of Psychology.
The Fall Meeting of the General Faculty will be held:
WEDNESDAY, OCT. 24
3 – 5 P.M.
ROOM 208
AUGUST TURNBULL III FLORIDA STATE CONFERENCE CENTER
555 W. PENSACOLA ST.
TALLAHASSEE, FLA.
The event will be followed by a reception at the Turnbull Center.
*** NOTE: For those who are unable to attend the meeting, they can still watch it online at http://learningforlife.fsu.edu/fallfaculty/. ***