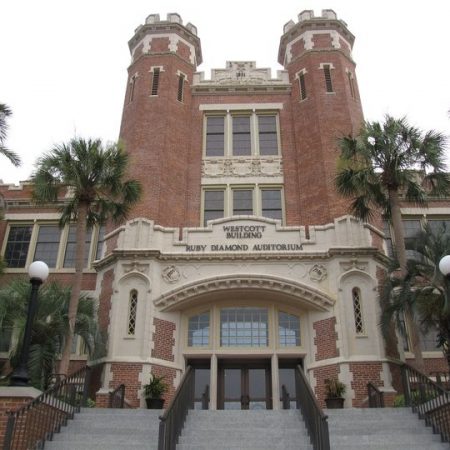 Provost and Executive Vice President for Academic Affairs Garnett S. Stokes has announced the appointment of two new associate vice presidents for Academic Affairs at Florida State University.
Professor Janet Kistner, chair of the Department of Psychology, and Distinguished Research Professor Bruce Locke, chair of the Department of Chemical and Biomedical Engineering, will report directly to Stokes and will work closely with other vice presidents, deans, associate deans and members of the provost's staff. They will fill vacancies created by retirements in the past 18 months.
Kistner's appointment is effective immediately and Locke will begin Nov. 16.
"Professors Kistner and Locke have exemplary records of academic leadership, and their expertise and experience will further strengthen my office's facilitation of an enriched academic environment at Florida State University," Stokes said. "They are committed to excellence and innovation in research and teaching, and I am delighted to have such outstanding faculty members serve on my leadership team."
In their new roles, Kistner and Locke will focus on the promotion of interdisciplinary teaching and research; oversight and facilitation of Florida State's internationalization efforts; academic building construction, renovation and space assignments; development and implementation of strategies for improving student success, career development and job placement; and pursuit of innovations in teaching and learning.They also will participate in activities supporting institutional effectiveness, accreditation reaffirmation, quality enhancement reviews and other initiatives.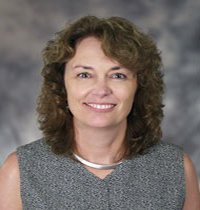 Kistner and Locke both said they are pleased to join the provost's leadership team.
"I look forward to working with others to advance the academic mission of the university," Kistner said. "I am especially interested in collaborating with faculty and staff to develop and implement programs and strategies to maximize our students' success and career development."
The new position offers the opportunity to contribute to the university's efforts to enhance its academic environment, Locke said.
"I am particularly enthusiastic about enhancing and broadening Florida State University's international programs," he said. "I am also committed to interdisciplinary research and education and would like to help Florida State continue to develop some great efforts in these areas. I would like to provide a perspective of a department chair and engineering professor to contribute to the entire university in a broad range of issues related to academic enhancement and integrating research with education."
Kistner began her career at Florida State as an assistant professor of psychology in 1980 and was promoted to associate professor in 1986 and full professor in 1993. She was named chair of the Department of Psychology in 2002. She previously served as the department's director of clinical training from 1995 to 2002.
Kistner's research focuses on developmental psychology and learning and behavior problems in children. She has written many journal articles and directed numerous grants. She served as associate editor of the Journal of Clinical Child and Adolescent Psychology from 2006 to 2011 and is a reviewer for several other academic journals.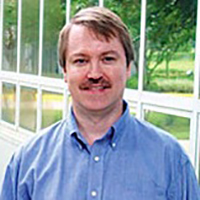 A member of the board of the Council of Graduate Departments of Psychology, she also served on the university's Strategic Planning Committee, the Athletic Committee and the Deans and Chairs Education Committee.
Kistner earned her master's and doctoral degrees, both in clinical psychology, from the State University of New York at Binghamton, in 1975 and 1981, respectively. She earned a bachelor's degree in psychology from Rutgers University in 1974.
Locke began his career at the Florida A&M University-Florida State University College of Engineering as an assistant professor in 1989 and was promoted to associate professor in 1994 and full professor in 1999. He was named chair of the Department of Chemical and Biomedical Engineering in 2005, after serving as interim chair for a year.
Locke's research is in plasma reaction engineering and metabolic engineering in muscle, and the National Science Foundation currently supports his research. He has published many scholarly articles and served on the editorial boards of several journals. He has served on the university's SACS Quality Enhancement Planning Committee, the Promotion and Tenure Committee, and the Council on Research and Creativity.
Locke has been recognized several times for his research and work in the classroom at Florida State. His honors include winning the Excellence in Teaching Award from Tau Beta Pi Engineering Honor Society in 2011, the Dean of Engineering Research Award in 2007 and 2000 and the Developing Scholar Award in 1995.
Locke earned his doctoral degree from North Carolina State University in 1989 and his master's in chemical engineering from the University of Houston in 1982. He graduated magna cum laude with a bachelor's degree in chemical engineering and environmental and water resources engineering from Vanderbilt University in 1980.