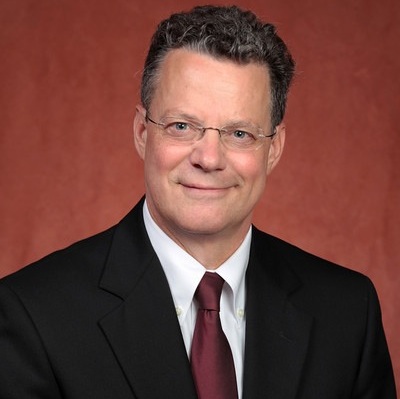 Provost and Executive Vice President for Academic Affairs Garnett S. Stokes has announced the appointment of Sam Huckaba as dean of the College of Arts and Sciences at Florida State University, effective immediately.
Huckaba, former senior associate dean of the College of Arts and Sciences and a professor of mathematics, was selected after a national search for dean. He had been serving as interim dean since July 2011 when Joseph Travis stepped down in order to devote more time to his research.
"Dr. Huckaba has an outstanding record of academic and administrative experience," Stokes said. "He is committed to academic excellence, the merits of diversity and the spirit of innovation, and he is dedicated to working closely with faculty, staff, students and alumni in leading the College of Arts and Sciences to even higher levels of achievement. It will be a pleasure to work with him in his new role."
As dean, Huckaba will be the chief academic and administrative officer of Florida State's oldest and largest college. With nearly 500 faculty members, the College of Arts and Sciences is widely recognized for its outstanding academic programs and high productivity in research and creative activity, Stokes said, adding that the college has provided generations of undergraduate students instruction in the liberal arts disciplines.
The college is composed of 18 departments ranging from biological science to religion and 18 programs, centers and institutes. It enrolls about 1,700 graduate and 8,900 undergraduate students and offers 28 doctoral programs, 37 master's programs and 43 undergraduate majors.
Huckaba said he will work with the faculty to foster excellence in research, education and outreach programs while strengthening the core role of arts and sciences within the university and promoting collaboration across disciplinary boundaries.
"I am honored and humbled by the appointment and enthusiastic about the future," Huckaba said. "As I have learned over the past year, the job is thoroughly energizing. The faculty, students and staff are productive, and their accomplishments make the College of Arts and Sciences successful. I consider it a great privilege to serve as its leader, and I look forward to helping the college move forward."
Huckaba began his career at Florida State as an assistant professor of mathematics in 1987 and was promoted to associate professor in 1992 and full professor in 1998. He served as associate chair for graduate studies in the mathematics department, helping the department to double its graduate program in size from 2000 until 2004, when he was named an associate dean of the College of Arts and Sciences. In 2007 he was named senior associate dean in the college.
Huckaba has been recognized several times for his work in the classroom at Florida State, winning a University Teaching Award in 1991 and again in 2002. He also received an Arts and Sciences Teaching Award in 1991 and a Teaching Incentive Program Award in 1994. In addition, his scholarship was recognized in 1994 when he won a Developing Scholar Award.
Huckaba has published research in the areas of commutative algebra and algebraic geometry, two classical areas of pure mathematics, and has pursued interests toward applications of algebra, including cryptography and coding theory.
Huckaba earned his master's and doctoral degrees, both in mathematics, from Purdue University, in 1983 and 1986, respectively. He earned a bachelor's degree in mathematics from the University of Missouri in 1980.
Parker Executive Search conducted the national search, and College of Music Dean Don Gibson chaired the 15-member search committee.
For more information, contact Jill Elish of University Communications at (850) 644-4030 or jelish@admin.fsu.edu.