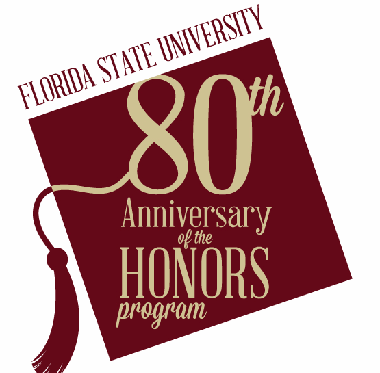 Over eight weeks this fall, Florida State University will celebrate the 80th anniversary of its Honors Program with events for students and alumni, as well as an effort to raise $80,000 to benefit the new Honors, Scholars and Fellows House, a four-story structure that is already under construction facing Landis Green.
The commemoration — "Honoring the Past, Building for the Future" — begins with a welcome event for this year's incoming Honors Program students Friday, Aug. 31, from 5:30 to 7 p.m. in the courtyard outside the entrance to Landis Hall, which is the Honors Program residence hall. Delegates and officers of Florida State's Honors Student Association and local alumni of the Honors Program also will be invited to attend.
"We hope to impress upon our incoming honors students that they are part of a living legacy of academic excellence as they meet currently enrolled honors students and many honors alumni who still prize the education they received at Florida State," said James Mathes, director of the University Honors Program and associate professor of music theory.
Mathes estimates that over the past 80 years, more than 15,000 students have come through the Honors Program.
Throughout the eight-week celebration, video interviews of former and current Honors Program students will be posted on the Honors Program homepage at www.honors.fsu.edu.
The commemoration concludes with a post-Homecoming parade Anniversary Celebration for Honors alumni Friday, Oct. 26, on Landis Green next to Landis Hall. Alumni will be escorted in groups from the reception area to the site of the future Honors, Scholars and Fellows House.
"By showing our Honors alumni the site where we are building, we hope to generate excitement over the tremendous resource this facility will become for future generations of Florida State leaders and scholars, and the impact that our alumni can make in their lives by contributing to this project," Mathes said.
The Honors, Scholars and Fellows House is envisioned to be a place where Florida State's most academically motivated students can connect with faculty and fellow students. It will house the offices of the Honors Program, the Office of National Fellowships, the Office of Undergraduate Research, the Fellows Society, the Office of Graduate Fellowships and Awards, and the Program for Instructional Excellence. It also will have space for seminars, classes and conferences. The building's fourth floor will feature a great hall encircled by a rooftop terrace overlooking Landis Green.