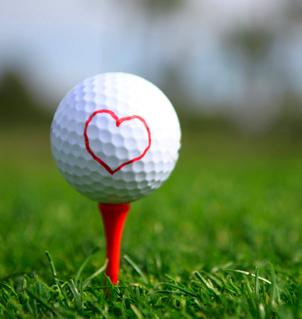 The University Center Club (UCC) at Florida State University, a member of the ClubCorp family of clubs, announced today that it will, on Wednesday, Aug. 22, participate in the 2012 ClubCorp Charity Classic, ClubCorp's major annual philanthropic open-house event. In 2011, the popular ClubCorp Charity Classic raised more than $1.7 million nationwide for the Muscular Dystrophy Association's Augie's Quest and other deserving charities.
The UCC cordially invites the public to attend its "Miniature Golf Classic." The event will take place in the club's Tom & Finny Futch Ballroom at 6 p.m. on Wednesday, Aug. 22. Tickets for the event will be $50 per person. Attendees will be able to play in a miniature golf tournament on the best nine-hole miniature golf course in the Panhandle. There will also be a hole-in-one competition and a "theme your team" competition. While golfing, participants can enjoy an array of foods and wine at each hole from local sponsors.
Not only will there be miniature golf, great food and wine, the UCC will also host a silent auction. Items for the auction will be donated by club members, as well as businesses around Tallahassee. All of the proceeds from the auction will then be donated directly to Augie's Quest. Attendees can also make donations at each of the miniature golf holes. So all are invited to come out in their best golf attire and help the UCC reach its 2012 goal of raising $10,000-plus.
"We are thrilled to be able to open our club to the community during this exciting event," said Tracy Marple, general manager of the University Center Club. "It is an honor to be a part of this ClubCorp tradition, which benefits our local community, makes a positive impact on the lives of so many, and so strongly reflects the UCC's commitment of building relationships and enriching lives."
Since its inception in 2007, ClubCorp's Charity Classic has raised nearly $8 million for charities including MDA's Augie's Quest, Susan G. Komen for the Cure, Boys and Girls Clubs of America, Make-A-Wish Foundation and the ClubCorp Employee Partners Care Foundation.
This year, more than 125 golf and country clubs and business and sports clubs around the country will again open their courses and dining rooms to an estimated 16,000 members, guests and patrons for tournaments, dining events, auctions and social extravaganzas.
"The Tallahassee-area families are truly blessed that the University Center Club is participating in the 2012 ClubCorp Charity Classic," said Gerald C. Weinberg, MDA president and CEO. "The ClubCorp Charity Classic plays a vital role in speeding MDA research seeking treatments and a cure for ALS, or Lou Gehrig's disease. It also helps MDA provide a much needed medical and health care services to local families affected by ALS."
The 2012 ClubCorp Charity Classic will benefit the following nonprofits:
MDA's Augie's Quest, an aggressive, cure-driven effort singularly focused on treatments and cures for ALS (amyotrophic lateral sclerosis, or Lou Gehrig's disease).
ClubCorp's Employee Partners Care Foundation (E.P.C.F.), a fund created to help ClubCorp's employees and their families by providing financial assistance in times of crisis.
UCC Board of Governors' Academic Award, a foundation that rewards achievement and recognizes potential in student employees of the University Center Club.
To participate or to sign up for this event, visit the ClubCorp Charity Classic website at www.clubcorpcharityclassic.com or call the University Center Club at (850) 391-5303.
About the University Center Club
The University Center Club was founded in 1996 and is located in the heart of the Florida State University campus. The club provides a unique, private club experience, combining the excitement of athletics and the promotion of education in a quality social and business setting. We offer the finest meeting and banquet facilities in Tallahassee with the added touches of a private club.
The club occupies 64,000 square feet on three and a half floors at Doak Campbell Stadium, with outdoor decks overlooking the field, the FSU campus and beautiful downtown Tallahassee. Combine this magnificent facility with our expert staff, who can take care of all your meeting or banquet details, and you have the ingredients for a successful corporate event, elegant dinner party or a casual get-together with friends.
About ClubCorp
Dallas-based ClubCorp USA Inc. is The World Leader in Private Clubs®. Since its founding in 1957, ClubCorp has operated with the central purpose of Building Relationships and Enriching the Lives® of its members. ClubCorp owns or operates a network of more than 150 golf and country clubs, business clubs, sports clubs and alumni clubs in 25 states, the District of Columbia and two foreign countries that serve over 350,000 members, with more than 14,000 peak-season employees. ClubCorp properties include Firestone Country Club (Akron, Ohio); Mission Hills Country Club (Rancho Mirage, Calif.); Capital Club Beijing; and Metropolitan Club Chicago.
About MDA
The Muscular Dystrophy Association (www.mda.org) is the world's largest provider of ALS services and funder of ALS research, and has invested more than $290 million in MDA's fight against ALS. MDA operates some 200 hospital-affiliate clinics across the country, 40 of which are ALS-specific research and care centers. The association's unparalleled heath care services, research, advocacy and education programs provide help and hope to more than 1 million Americans affected by ALS and the more than 40 other neuromuscular diseases in MDA's programs.
Fitness pioneer Augie Nieto started Augie's Quest (www.augiesquest.org) in conjunction with MDA's ALS Division. Nieto is co-founder and former president of Life Fitness and currently serves as chairman of Octane Fitness. He and his wife, Lynne, serve as co-chairs of MDA's ALS Division. Nieto received a diagnosis of ALS in March 2005, and Augie's Quest has raised more than $30 million for ALS research.
Employee Partners Care Foundation
The Employee Partners Care Foundation (www.epcarefoundation.com) was established by ClubCorp to help employees and their families who are in need of financial assistance in times of crisis. Future plans include incorporating a scholarship component to the fund to provide scholarships for employee partners or their children and grandchildren. Funds for the Employee Partners Care Foundation come from employee partner donations as well as private donations.