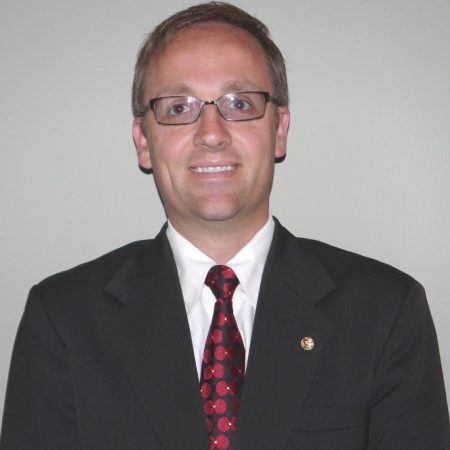 Florida State University Senior Vice President for Finance and Administration John Carnaghi has announced the appointment of Ohio Wesleyan University administrator Eric S. Algoe as associate vice president for administration at Florida State.
As associate vice president, he will assist with the development and implementation of programs that have a university-wide impact. Algoe, who will begin on Aug. 20, will manage a budget in excess of $30 million annually.
"We had a number of outstanding candidates to consider for this key managerial position, and I believe that Eric will bring skill, knowledge and creativity to the many needs of this administrative role," Carnaghi said.
In his new position, Algoe will oversee administration of Human Resources, Purchasing, Environmental Health and Safety, Public Safety, Business Services, the Employee Assistance Program and the University Business Administrator program. Additional responsibilities include oversight of all external contracts for Florida State as well as transportation services, postal services, the Seminole Golf Course and the FSUCard.
"I am very fortunate to be leaving one great university for another, and I am thrilled to become part of the incredible Finance &Administrationteam already in place at FSU," Algoe said.
Algoe has served as vice president for finance and administration and treasurer at Ohio Wesleyan, located in Delaware, Ohio, since 2008. Before that, he was chief operating officer and chief fiscal officer for both the Ohio School for the Deaf and the Ohio State School for the Blind. Earlier in his career, he had been chief fiscal officer for the Ohio Office of Information Technology, had held positions with the Ohio Department of Administrative Services and the State Teachers' Retirement System of Ohio, and had served as a military intelligence and civil affairs officer in the U.S. Army.
Algoe holds a master's degree in business administration from Franklin University in Ohio and a bachelor's degree from The Ohio State University, where he also completed the Ohio Certified Public Manager program at the John Glenn Institute.
Florida State Assistant Vice President for Facilities Dennis Bailey chaired the eight-member search committee that played an integral role in the selection of Algoe. Bailey said he was pleased with the outcome.
"I couldn't be prouder of the effort or the results of the committee's work," he said. "I believe I speak for the entire committee in saying that we are thrilled that the search resulted in Eric Algoe agreeing to join our FSU family."