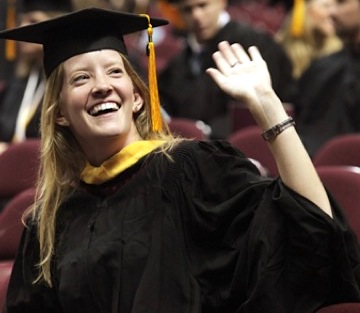 Leading evolutionary biologist Edward O. "E.O." Wilson, U.S. Under Secretary of Commerce for International Trade Francisco J. Sánchez and veteran ESPN sports broadcaster Lee Corso will deliver the commencement addresses at Florida State University's three spring graduation ceremonies.
Wilson will speak at 7:30 p.m. Friday, April 27 — the first of three commencement ceremonies at the Tallahassee-Leon County Civic Center. Sánchez will speak at 9 a.m. Saturday, April 28, followed by Corso, who will speak at 2 p.m.
About 4,000 of 6,200 graduating Florida State students will participate in this year's three ceremonies.
Wilson, a two-time winner of the Pulitzer Prize for general non-fiction and a renowned researcher, theorist and naturalist,will be the speaker at the April 27 ceremony for graduates of the colleges of Arts and Sciences; Criminology and Criminal Justice; and Human Sciences. He is considered one of the world's most prominent conservation biologists — a visionary and critical thinker who sees problems in terms of the "big picture" and argues for scientific approaches to solving them.
Wilson's contributions to science have been recognized globally, and he is considered the "father" of the field of sociobiology, the study of the biological bases and nature of social behavior. His biological specialty is myrmecology, the study of ants, and he is widely considered the premier expert on the tiny insects.
A longtime Harvard University professor and author of more than 20 books — many considered scientific masterpieces as well as influential popular works — Wilson will receive an honorary doctorate from Florida State.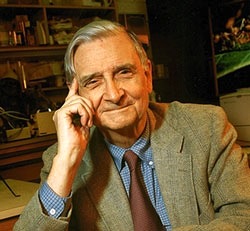 Sánchez, the Under Secretary for International Trade at the U.S. Department of Commerce, and a Florida State alumnus, is a leadingvoice for global businesses, with a focus on small and mid-size organizations.He will be the speaker on Saturday morning, April 28, for graduates of the colleges of Communication and Information; Engineering; The Graduate School (materials science graduates only); Motion Picture Arts; Social Sciences; and Visual Arts, Theatre and Dance.
A native of Florida, Sánchez grew up in Tampa's historic Ybor City.He graduated with a B.A. from Florida State in 1982, and in 1986 he received his juris doctorate. from Florida State's College of Law. He also earned a master's degree in public policy from Harvard in 1993.
In 2009, President Obama nominated Sánchez to be Under Secretary of Commerce for International Trade. Sánchez currently is leading efforts toimplementObama's National Export Initiative, which is designed to grow exports abroad in order to support American jobs. As the head of the International Trade Administration, Sánchez oversees the development of U.S. trade policy, promotes American companies worldwide, strengthens the country's competitiveness and administers U.S. trade laws.
Following Sánchez, Lee Corso, a celebrated sportscaster, FSU alumnus and college football analyst for ESPN, will deliver Saturday afternoon's commencement address for graduates of the colleges of Business, Education, Music and Social Work.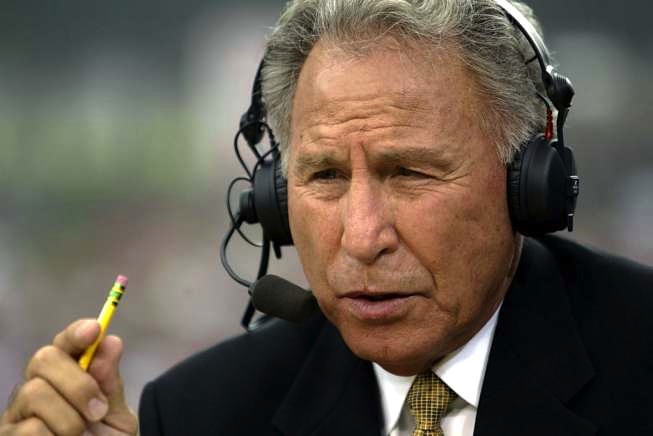 Corso, a Miami native, played football at Florida State, where he was a roommate of football player and actor Burt Reynolds and former University of Miami baseball coach Ron Fraser. As a defensive player, he set the team record for most career interceptions (14), a record that stood for more than two decades.
As a football analyst for ESPN, Corso has been featured on ESPN's "College GameDay" since it began in the late 1980s. He is legendary for his quirky sense of humor and for ending every show by wearing the headgear of school mascots. During the off-season, Corso serves as director of business development for a Florida-based pencil manufacturing company. Along with Wilson, Corso will also receive an honorary doctorate from Florida State.
In other graduation news:
Al McCambry, general manager of the Knology Panama City Division, will be the keynote speaker at Florida State's Panama City Campus commencement. The ceremony will be held at 1:30 p.m. CDT on Sunday, April 29, at the Panama City Marina Civic Center. A total of 420 degrees will be awarded during the 2011-2012 academic year to students attending the Panama City Campus; approximately 250 graduates will participate in the April 29 ceremony.
The convocation ceremony for Florida State's College of Nursing will be held at 4 p.m. Friday, April 27, at the Chiles High School auditorium in Tallahassee. Professor Sally Karioth will be the speaker at the event, in which 83 candidates for bachelor's degrees and 12 for Doctor of Nursing Practice degrees will be recognized.

Francisco Sánchez

Florida State's U.S. Army ROTC will commission 27 cadets at a 5:30 p.m. ceremony on Saturday, April 28, in Miller Hall, located in University Center, Building C. The guest speaker will be Army Maj. Gen. Ben Hodges. Hodges is from Quincy, Fla., and is a 1980 graduate of the U.S. Military Academy at West Point. He has held command positions at the company, battalion and brigade levels, all while assigned to the 101stAirborne Division. Hodges' most recent operational assignment was as deputy commander of operations at Regional Command South in Kandahar, Afghanistan. He currently serves as chief legislative liaison for the Secretary of the Army.
The Florida State College of Medicine will hold its commencement ceremony at 10 a.m. Saturday, May 19, at Ruby Diamond Concert Hall for 117 students receiving Doctor of Medicine degrees. Charles Ouimet, a professor in the college's Department of Biomedical Sciences, will be the speaker. Ouimet is course director for clinical neurosciences at the College of Medicine, and his research focuses on neurodegeneration as seen in Alzheimer's and Huntington's diseases. In 2005, he received Florida State's Distinguished Teaching Award, one of 24 teaching awards he has received during his career at Florida State.
The Florida State College of Law will hold its spring commencement at 10 a.m. Saturday, May 5, at the Tallahassee-Leon County Civic Center. Florida Supreme Court Chief Justice Charles Canady will be the commencement speaker. About 235 of the school's graduating students are expected to participate in the ceremony, which will be followed by a reception on the law school green.