Florida State University kicks off its 50th Anniversary of Integration celebration on Thursday, April 19, with a human chain designed to represent the legacy of the pioneering individuals who paved the way for the rich culture, diversity and opportunity that exist at the university today.
The week's events include the following:
THURSDAY, APRIL 19: "Hand in Hand Across Time" will involve students, faculty, staff, alumni and members of the Tallahassee community joining hands in a unique, 1,500-person human chain. The event will begin at 5:30 p.m. at the Integration statue on Woodward Plaza, just south of Oglesby Union.
The chain will be divided into three branches, each representing the legacy of a black student who was a "first" at Florida State: Maxwell Courtney, who, in 1965, was the first black student to graduate from Florida State; Fred Flowers, the first black student to wear an athletic uniform; and Doby Flowers, who was elected the first black homecoming queen.
Participants in each branch of the human chain will pass a medallion from hand to hand to signify the importance of passing along the values of diversity and unity until each one reaches one of three specially commissioned monuments placed around campus. Artists at Florida State's Master Craftsman Studio created the permanent monuments from terrazzo and sculpted them into 4-foot pyramids. A plaque will bear the inscription: "Starting at the Integration Statue, this disk passed hand to hand along a human chain of hundreds and was set into this pyramid to symbolize the broad reach of diversity across campus."
Fred Flowers and his sister, Doby Flowers, as well as John Payne, a relative of Courtney, who died in 1975, are scheduled to participate in the ceremony along with Florida State President Eric J. Barron. The ceremony, which will feature performances by the Tallahassee Boys Choir and the FSU Men's Glee Club, will be followed by a reception and fireworks.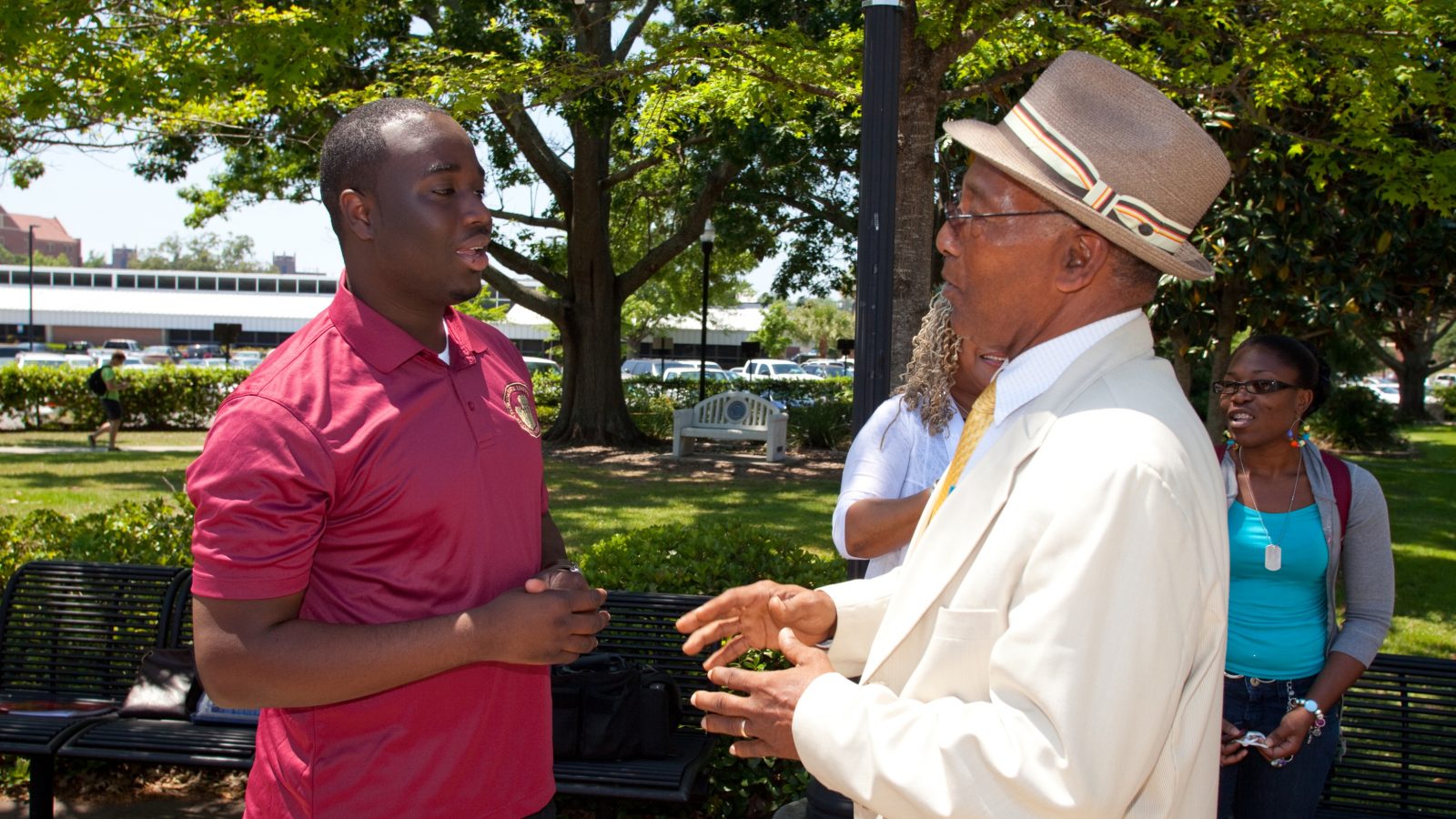 FRIDAY, APRIL 20: Fred Flowers, who came to Florida State to play baseball, will be recognized at 6 p.m. at the Florida State-Miami baseball game, where he will throw out the first pitch. Also at 6 p.m., a reception to honor multicultural students who are graduating this year will be held at Oglesby Union Ballroom.
: "An Evening with Maya Angelou" will feature a talk by the celebrated poet. Now 84, Angelou has published six autobiographies, five books of essays, numerous books of poetry, and is credited with a long list of f plays, movies and television shows.
A celebrated 20th-century American writer who has won dozens of awards and holds more than 30 honorary doctoral degrees, Angelou is best known for several autobiographical works that focus on her childhood and early adult experiences, including "I Know Why the Caged Bird Sings" (1969), the story of the first 17 years of her life.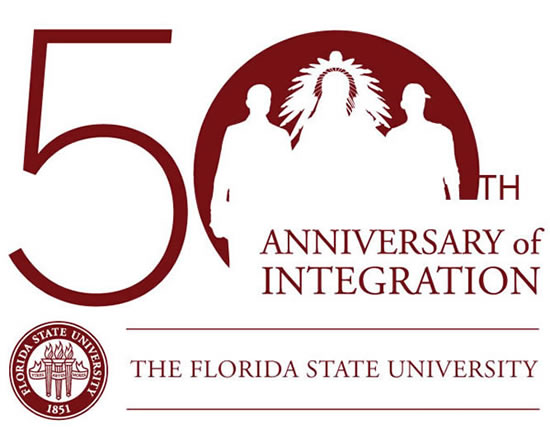 Doors open at 6 p.m., and the program begins at 7 p.m. at the Tallahassee-Leon County Civic Center. The event is free and open to the public, but priority will be given to Florida State students with valid student IDs. There are no advance tickets, and seating is available on a first-come, first-served basis. Read more about the event here.
Angelou's appearance is sponsored by Florida State University's Black Student Union, the Student Government Association, Union Productions, the Women's Center, the Asian American Student Union and the Center for Participant Education.