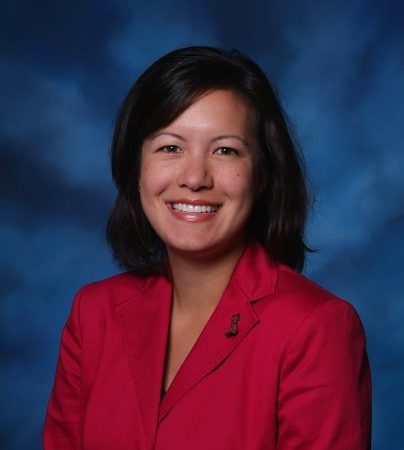 Florida State University is gearing up for the largest fundraising campaign in its history — and now it has the person in place who will help coordinate the effort.
Allisson Yu, who most recently served as chief development director for Florida State's College of Human Sciences, has been hired to work with Vice President for Advancement Tom Jennings and the leaders of FSU's direct support organizations (DSOs) to help manage the university's capital campaign.
In her new role, Yu will be responsible for working with multiple DSOs and university departments to make sure that the university's campaign strategies and goals are achieved during the multi-year undertaking, as well as supporting development officers in identifying and soliciting donations from prospective donors. In addition, she will support the "friend-raising" and fundraising efforts of the group The Women for Florida State University, as well as serving as primary staff person for the faculty/staff campaign.
The campaign goal is expected to be $1 billion and is an effort to provide additional private funding to support Florida State's academic programs, student success, cutting-edge research, new and renovated facilities, and athletics.
Jennings said, "Allisson is an especially capable and friendly person, and she has the fundraising knowledge and volunteer-management experience to be successful in this new role. FSU's success in attracting private philanthropy will be increasingly important to sustaining quality and ensuring long-term success, especially in an era of declining state support and growing competition for top talent."
Yu is an alumnus of Florida State, having graduated cum laude in 2000 with a Bachelor of Science degree in public relations. Prior to her return to FSU as a development officer, she had worked for the American Heart Association for 10 years, rising to the level of senior vice president for field operations. In that position, she managed five association presidents located throughout the southeastern United States and oversaw executive-level corporate partnerships and relationships with influential donors throughout the region.
Taking on such a large responsibility at her alma mater is a challenge that Yu is looking forward to.
"I am passionate about Florida State and am truly honored to have the opportunity to serve in this capacity," she said. "I look forward to working with our alumni, faculty and staff in making this campaign the most successful in the history of our great university."