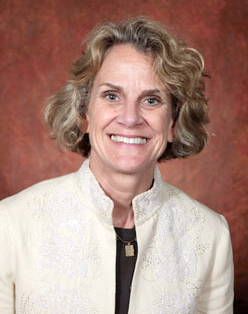 The Florida State University College of Education has unveiled a graduate/undergraduate certificate program designed to train K-12 teachers in online instruction — the only program of its kind in the southeastern United States.
Consisting of four online courses, the Blended Online Learning and Teaching (BOLT) program is directly in step with the Obama administration's charge to improve digital learning in elementary and secondary education.
The National Education Technology Plan, "Transforming American Education: Learning Powered by Technology," was released in November 2010 by the U.S. Department of Education and heralded by President Barack Obama. The plan calls for an increased role for online learning in K-12 classes and directs education programs at institutions of higher learning to include online learning in their curricula.
The BOLT program at FSU is the only one of its kind in the southeastern United States. It is open to practicing teachers and school leaders, as well as individuals who are preparing to teach or work in school leadership positions.
"We are proud to be in line with the president's vision to transform education while also addressing the need to produce qualified online teachers as a number of states embrace the policy of class-size reduction," said Pamela Carroll, associate dean of the College of Education and director of the BOLT program. "The virtual classroom can be very beneficial for students if instructors are adequately prepared to teach in this unique learning environment."
Established as a collaborative effort between the college's School of Teacher Education and its Department of Educational Leadership and Policy Studies, the BOLT program provides teachers and administrators with the advanced knowledge, skills and abilities necessary for effective K-12 online teaching. Courses offered in the online BOLT program can be taken as part of a regular graduate program of study, an undergraduate minor, or through enrollment as a part-time, non-degree-seeking student.
For more information, visit www.coe.fsu.edu/BOLT.