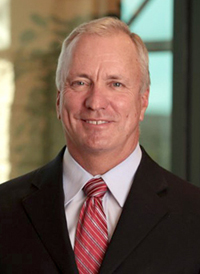 Two Florida State University alumni — a real estate developer and a surgeon — are the newest members of the university's Board of Trustees.
Edward E. Burr, president and CEO of GreenPointe Holdings of Jacksonville, Fla., and Dr. Joseph L. Camps Jr., a physician with the Southeastern Urological Center in Tallahassee, were appointed to five-year terms in January by the Florida Board of Governors.
Burr, who founded GreenPointe Holdings in 2008, is widely considered a visionary leader in the real estate industry for his ability to analyze real estate potential and lead companies that create communities known for their recreational, residential and commercial value.
Prior to leading GreenPointe Holdings, Burr founded the LandMar Group, LLC in 1987 and led the company's creation of master-planned, award-winning communities in Florida and coastal Georgia. Burr also co-founded Hampton Golf & Lifestyles Management in 1998 to develop and manage golf courses and community recreational facilities throughout the Southeast.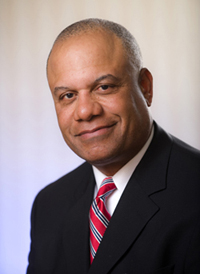 Burr earned a Bachelor of Science degree in accounting from Florida State in 1979. He served on the FSU CONNECT national capital campaign committee, endowed an athletic scholarship through Seminole Boosters and established an FSU College of Business endowment fund, which will provide programmatic support for the Center for Real Estate Education and Research.
Camps, who is a fellow of the American College of Surgeons, has been practicing medicine in Tallahassee since 1990. At Tallahassee Memorial Hospital, he currently serves as the chairman of the board of directors. At Capital Regional Medical Center, he has served as chief of staff and the chairman of the Department of Surgery.
As a student at Florida State, Camps was a captain of the Seminoles football team in 1976. He earned a Bachelor of Science degree in biology from FSU in 1978, then a medical degree from the University of Florida in 1982. While serving his residency at the University of North Carolina at Chapel Hill, he was named chief resident in 1987 and received the Nathan A. Womack Scholarship Award. In 1988, he completed a fellowship at the University of Texas M.D. Anderson Cancer Center in Houston, Texas.
Camps served as the 1997-1998 chairman of the executive board of Seminole Boosters. He is a current member of the board of directors of Premier Bank of Tallahassee.
Burr and Camps succeed trustees David B. Ford and Manny Garcia. Florida State's 13-member Board of Trustees consists of six trustees appointed by the Florida governor, five trustees appointed by the Board of Governors, one trustee who is the president of the university's Faculty Senate, and one who is the student body president.