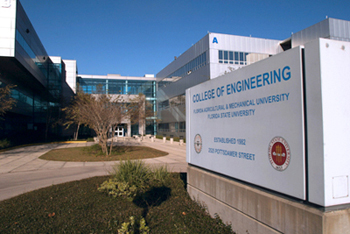 John R. Collier, a professor of chemical and biomedical engineering at the Florida A&M University-Florida State University College of Engineering, has been named interim dean of the college.
Collier succeeds Ching-Jen "Marty" Chen, who has served as dean since 1992. Chen, who will assume the titles of dean emeritus and professor emeritus, expects to remain at the college as an adviser to Collier until Aug. 5.
"It is almost unimaginable that Dean Chen will no longer lead the College of Engineering," said Robert B. Bradley, Florida State's interim provost and executive vice president for Academic Affairs. "His accomplishments are innumerable, his legacy beyond mere words. I think the university owes him a considerable debt of gratitude and our sincere thanks for a job well done."
"Florida A&M University will be forever grateful and appreciative for Dr. Chen's leadership, dedication and hard work during his tenure," said FAMU Provost and Vice President for Academic Affairs Cynthia Hughes Harris. "His vision has guided the FAMU-FSU College of Engineering to remain one the nation's top producers of minority engineers. The university sincerely thanks Dr. Chen and wishes him the best."
As the reins of the college change hands, Bradley said Collier "is an experienced and skilled leader who has made significant contributions to his discipline and to every university he has served. We are extremely fortunate he was willing to step in and guide the college during the transition."
Prior to coming to Florida State in 2006, Collier served as professor and head of the Department of Chemical Engineering at the University of Tennessee, Knoxville. At Louisiana State University, he served as chairman of the Department of Chemical Engineering. At Ohio University, he served as associate dean of the Graduate College and presided over the Research Institute. He earned his doctorate in engineering from the Case Institute of Technology — now Case Western Reserve University — in 1966.
"I really love teaching and research and have been an active engineering faculty member for 45 years," Collier said.
Collier, who will not be a candidate for the deanship, most likely will serve as interim dean for up to 16 months before a new dean is selected. Work has already begun on identifying search committee members and hiring a consulting firm to assist with the search.
"Dr. Chen has served the college extremely well for 19 years," Collier said.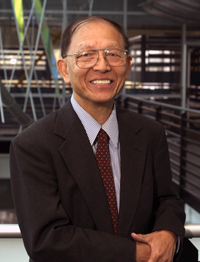 During Chen's tenure as dean, he presided over steady enrollment growth, facility expansion, increased program offerings and distinguished academic accomplishments by its faculty and students alike. The college, jointly administered by FAMU and FSU, is recognized as one of the top five producers of baccalaureate minority engineers in the nation.
Chen is the third dean of the college, which was founded in the fall of 1982 with just 35 students scattered across two university campuses. Today, it is home to about 2,500 undergraduate and graduate students in five engineering departments: chemical and biomedical; civil and environmental; electrical and computer; industrial and manufacturing; and mechanical.
Chen came to the college from the University of Iowa, where he was professor and chairman of the Department of Mechanical Engineering.