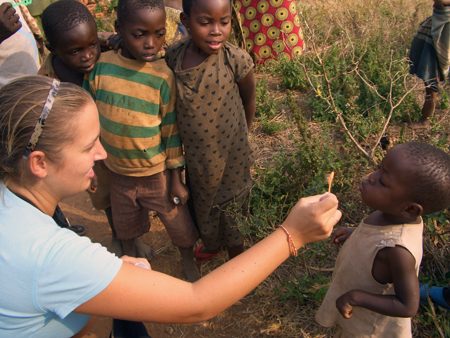 The Florida State University is receiving national recognition for its many efforts to engage the world around it through teaching, research, service and partnerships.
The Carnegie Foundation for the Advancement of Teaching, an independent policy and research center that supports "needed transformations in American education," has announced that it selected FSU for inclusion in its prestigious Community Engagement classification. The honor is bestowed upon academic institutions that demonstrate a mission, culture, leadership, resources and practices that support "dynamic and noteworthy community engagement" as well as exemplary programs to promote civic engagement.
"It felt fantastic" to have Florida State be recognized in this manner, said Laura Osteen, director of the university's Center for Leadership and Civic Education. "It was a long journey and hard work to find all the wonderful ways that Florida State is engaging in 'active learning.' To me, this is not an award; it is a recognition of what we have done and what we need to continue to do."
Florida State was one of 115 institutions of higher learning to receive the Carnegie Foundation's engagement classification this year. Another 191 colleges and universities previously earned the classification in 2006 and 2008.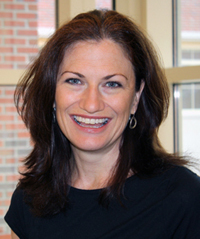 In a letter to FSU officials, Carnegie Foundation President Anthony S. Bryk said it is "heartening" to see such a high level of commitment and activity among all of the colleges and universities that were recognized.
"Clearly, higher education is making real strides in finding ways to engage with and contribute to important community agendas," he said.
The foundation is best known for its classifications based on colleges and universities' curricular and research missions, but the community engagement classification is a relatively new "elective" process open to institutions from all sectors. Colleges must apply for the classification and provide descriptions and examples of practices that show alignment among mission, culture, leadership and resources in support of engagement.
FSU needed to show that it is not only involved in service learning but also serves as a community partner to improve conditions for local residents, said E. Joe Nosari, Florida State associate vice president for Academic Affairs and co-leader (with Osteen) of the team that researched and compiled the university's Carnegie application over a period of some two years.
"Civic engagement must be mentioned in the institution's mission statement and strategic plan, and the effect that such programs have on students, faculty and staff must be thoroughly tracked," Nosari said.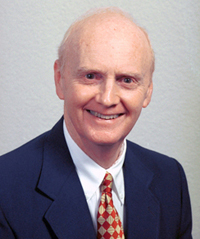 Florida State has a proud history of encouraging service learning and civic engagement. To name just a few such initiatives:
With the Raa Middle School/Florida State University Musical Outreach partnership, students at a Tallahassee public school receive access to before-, during- and after-school music programs that include a World Music Choir, Jazz Band, Steel Pans Ensemble, Study Buddy Tutorials, Strings, and Boys and Girls ensembles. In turn, FSU students are able to develop skills as music teachers.
The university's College of Medicine provides access to basic health care in underserved areas of Florida. For example, the college has established a training program focusing on rural health in Immokalee, Fla., an area that is home to many poor farm and migrant workers. Such programs also provide educational experiences to FSU medical students.
Spanish-speaking students receive assistance in learning to speak English at Florida State's international program in Valencia, Spain. FSU students, meanwhile, gain experience in teaching English as a second language.
"Documenting all of the hundreds of ways in which Florida State engages various communities at the local, state, national and international levels proved to be a mammoth undertaking," said Elizabeth Swiman, the university's new director of sustainability. In her previous position as a program coordinator for the Center for Leadership and Civic Education, Swiman was responsible for much of the process of information gathering for the Carnegie application and penned much of the document.
"What we discovered is that in every nook and cranny of campus, there is a strong commitment to experiential learning and to the creation of civic-engagement and service opportunities for our students, faculty and staff," Swiman said.
The Carnegie Foundation encourages recipients of its engagement classification to serve as an example for other institutions and to set goals for improvement as national leaders in civic engagement. Among the goals are to enhance assessment of existing programs; to better track student, faculty and community successes; to further develop reciprocal partnerships in the community; to ensure faculty are rewarded for their involvement in civic engagement; and to align such goals with other institutional initiatives.
The Carnegie classification isn't the only public recognition that Florida State has received for its commitment to service and civic engagement. In October 2010, Florida Campus Compact, a coalition of more than 50 colleges and universities formed to promote community service, service learning and civic engagement, presented FSU with its highest honor, the "Most Engaged Florida Campus of the Year" award. And in January 2010, Florida State nursing major Sophia Khawly was honored by Florida Campus Compact for her many community-service efforts by being named the state's Excellence in Service Award recipient for public universities.
"These public acknowledgements of our service and engagement efforts allow us to recognize not only what we have done historically but motivate us to enhance our student learning — how we teach and conduct research on campus," Osteen said.