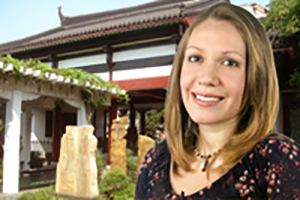 Eight Florida State University graduate students and alumni have received the prestigious Fulbright Award.
The award winners are Joana Carlson, Zakarij "Zak" Laux, Rebecca McLaughlin, Shani Sterling, Adam Coogle, Terence Milstead, Natasha Spencer and Aaron Ferral. Abigail Selph and Latika Young were selected as alternates.
The number of FSU Fulbright winners this year is exceptional, according to Jamie Purcell, assistant director of FSU's Office of National Fellowships, who said only six FSU students had won Fulbright awards in the past decade. Ten out of 20 of FSU's Fulbright applicants were selected as awardees or alternates this year, with 40 percent (8 of 20) actually winning.
Nationally, the odds of winning are much lower at only 21 percent.
"This unprecedented success is truly remarkable," Purcell said. "We are honored to have FSU garner such extensive recognition from the Fulbright program. Being awarded a Fulbright grant is an extraordinary distinction and a career-launching opportunity."
Purcell said the Fulbright program awards only the highest caliber students with a genuine commitment to cultural engagement, and it has an extensive selection process. Fulbright is the largest international exchange program in the United States. Sponsored by the U.S. Department of State, it offers opportunities for students, scholars and professionals to study and conduct research internationally, as well as worldwide opportunities for teaching.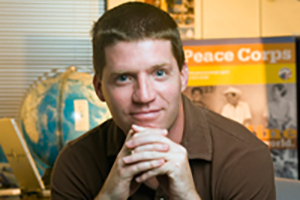 Carlson, a doctoral student in history, will be traveling to China to conduct research. Her project will examine the Chinese and Cuban revolutions during the Cold War. Max Friedman, an assistant professor of history at FSU, said, "Joana's work is of such high quality and originality that I expect her to find a place among the most innovative practitioners of international history." Carlson is a native of Galveston, Texas.
Laux, who earned his undergraduate degrees in music and French in April, has received a French Government English Teaching Assistantship, which will give him the opportunity to teach in France for seven months. Laux said that the Fulbright is a great opportunity to experience firsthand the differences between the French and the North American way of life, including views on history, culture, music and literature. He is a native of Naples, Fla.
McLaughlin, of McLean, Va., has received a French Government English Teaching Assistantship and will be teaching in France this fall. She received undergraduate degrees in French and international affairs in 2005. "Rebecca is among a very small number of truly and exceptionally gifted students I have encountered in my six years of teaching at Florida State University," said Reinier Leushuis, an associate professor of French and Italian at FSU.
Sterling, a Houston native, will use her Fulbright grant to study cultural dance in Accra, Ghana. In 2005, Sterling spent three weeks visiting Ghana and noticed that each village's dance possessed its own aesthetic personality. Sterling notes, "Dance can exist as a universal form of communication, surpassing all language and cultural boundaries." She graduated in April with a master's degree in dance.
Coogle will travel to Jordan to study the process of democratization inside an Islamic country. His Fulbright is funded through the Islamic Civilization Initiative. "Mr. Coogle's project is of considerable interest to academics and policy makers alike," said John Kelsay, chairman of FSU's department of religion. Coogle received his undergraduate degrees in religion and international affairs in 2005. He is from Tallahassee.
Milstead, a Pensacola native and doctoral student in urban and regional planning, will use his Fulbright grant to travel to Vilnius, Lithuania. Milstead's research focuses on housing and urban redevelopment. Because housing in Vilnius has rapidly transitioned from state ownership to privatization, urban planning scholars are widely interested in his research.
Spencer, of Tampa, has received the Fulbright English Teaching Assistantship, which will send her to Thailand to teach English to middle and high school students. She said she wants to make the most of the experience and contribute to reshaping and rebuilding the recently flooded nation. She received a bachelor's degree in exercise science in April.
Ferral declined his award and will teach Spanish and French locally.
For more on the Fulbright, including application assistance, visit http://onf.fsu.edu.