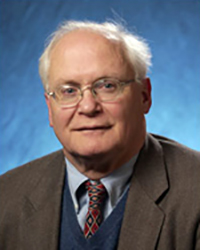 Former Miami Herald publisher David Lawrence Jr. will be the speaker at Florida State University's summer graduation ceremony.
FSU President T.K. Wetherell will preside over the ceremony, which will be held at 9 a.m. Aug. 5 at the Tallahassee-Leon County Civic Center. About 1,200 of the 2,400 graduates will participate in the ceremony, representing 14 of the university's 16 colleges. The colleges of law and medicine do not graduate students during the summer term.
Lawrence retired in 1999 as publisher of the Miami Herald to focus on early childhood development and readiness issues. He is the University Scholar for Early Childhood Development and Readiness at the University of Florida, president of the Early Childhood Initiative Foundation and chair of the Children's Trust, a dedicated source of early intervention and prevention funding for children in Miami-Dade. The David Lawrence Jr. K-8 School, a Miami-Dade public school for 1,600 students, opens this month.
During Lawrence's tenure as publisher of the Miami Herald, the paper won five Pulitzer Prizes. Before coming to the Herald in 1989, he was publisher and executive editor of the Detroit Free Press. He came to the Free Press in 1978 from the Charlotte Observer where he was editor. Lawrence began his career with Knight newspapers in 1971, and in 1988, he was honored with Knight-Ridder's top award, the John S. Knight Gold Medal. He holds a degree from the University of Florida.
In addition to the Aug. 5 commencement ceremony, the Army ROTC will commission six second lieutenants at 2 p.m. Aug. 4 in Miller Hall, University Center C. U.S. Army retired Brigadier General Neil N. Snyder will be the guest speaker. As an Army officer for more than 28 years, Snyder served in a variety of positions throughout the world, and at the time of his retirement, he served as deputy chief of staff for base operations support for the Army's Training and Doctrine Command, headquartered at Fort Monroe, Va.