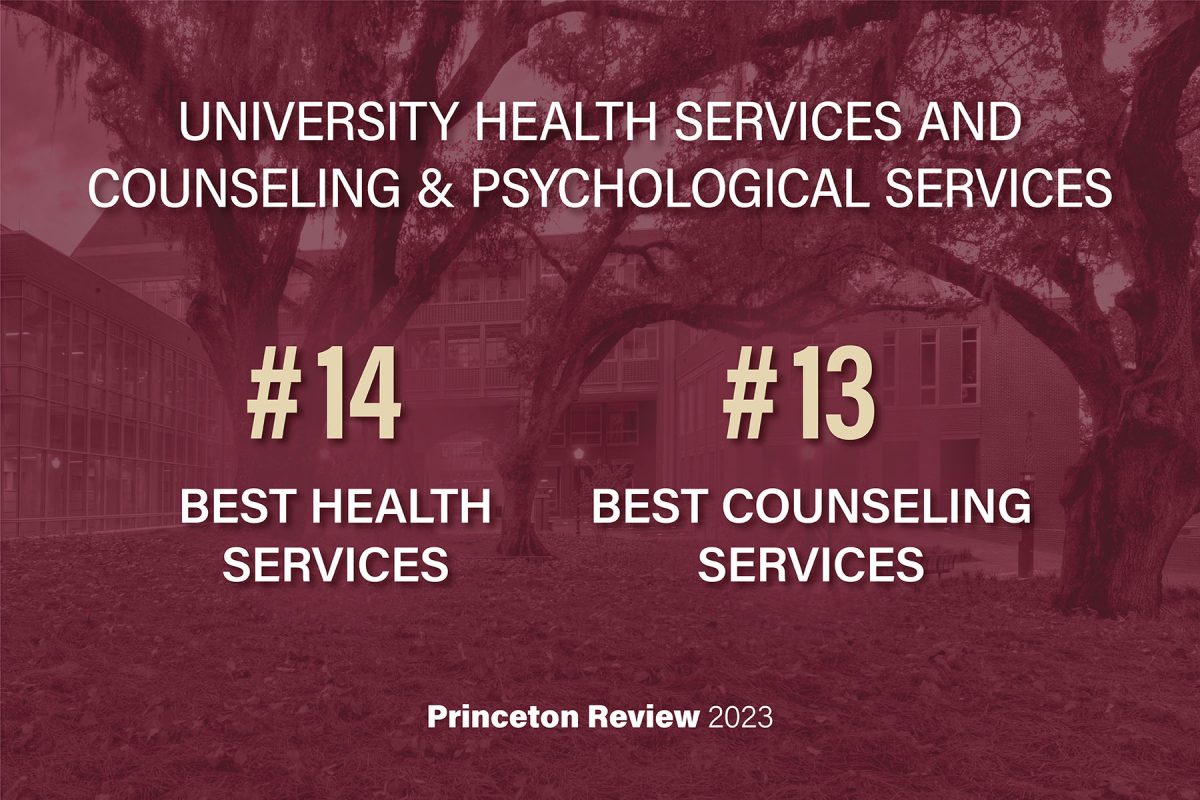 Florida State University is among the best in the nation in supporting and promoting the health and wellness of students through counseling and health services, according to The Princeton Review.
FSU's Counseling & Psychological Services, or CAPS, ranks No. 13 in the education-services company's Best Student Support and Counseling Services for 2024.
CAPS' licensed and professionally trained staff offer counseling services to currently enrolled students through immediate triage services, one-on-one sessions, couples sessions, group sessions and around-the-clock crisis intervention services (850-644-TALK). These services are covered by student fees, meaning students have no out-of-pocket expense for any services they should need.
"Our mission at Counseling & Psychological Services is to promote access to innovative and individualized mental health services throughout our campus community," said Carlos Gómez, director of CAPS. "The most meaningful aspect of this national recognition is that the ranking is grounded in feedback provided by our student community. Our students are our priority, and their acknowledgement of our efforts is incredibly meaningful to us."
FSU's University Health Services, or UHS, earned the No. 14 spot for Best Health Services.
UHS provides a full range of medical services and outreach programs with a focus on patient-centered care, public health, student development and staff development. Having a fully accredited, on-campus primary care facility allows UHS to bring care and services directly to students when they may need them most.
"We are so humbled to be recognized again for the amazing efforts of our health care providers, nurses and staff," said Amy Magnuson, director of UHS. "This past year, we've made it even easier for students to access high-quality care through enhanced online scheduling and our agreements with additional health insurance carriers that give students more variety in options."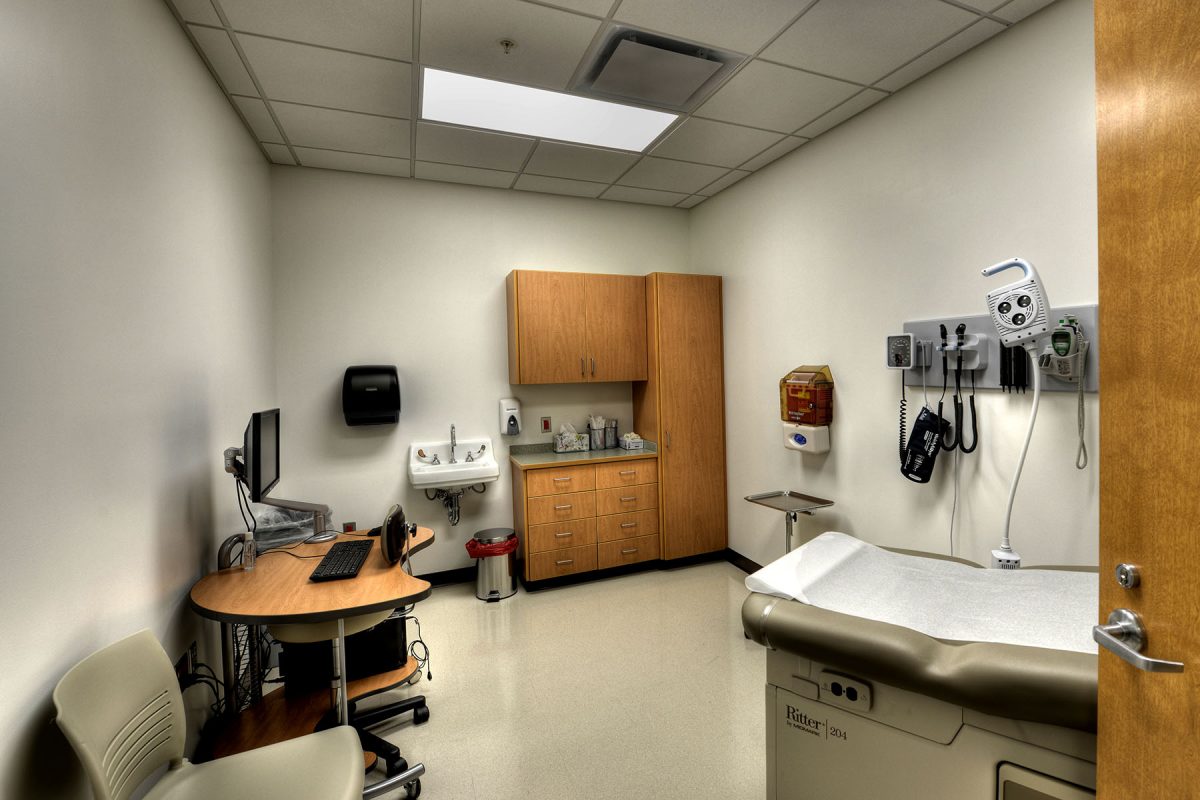 As part of FSU's Division of Students Affairs, CAPS and UHS support the mission of empowering and supporting all students to achieve their full potential by providing programs and services to enhance students' quality of life. These rankings support FSU's focus on ensuring student success by expanding and strengthening student support services and fostering an environment that encourages healthy behaviors and wellness.
"The Princeton Review ranking is a reflection of how our students experience the services and compassionate and capable staff in Counseling & Psychological Services and University Health Services," said Angela Lauer Chong, associate vice president for Student Affairs, who leads the division's health and wellness efforts. "I am thrilled that the departments have been recognized for the value they bring to the Florida State University community."
The Princeton Review lists for Best Student Support and Counseling Services and Best Health Services factor in data from its survey of 165,000 students at 389 schools, meaning students at Florida State say they receive among the best of these services in the country.
For more information, visit The Princeton Review's Best Student Support and Counseling Services and Best Health Services lists.