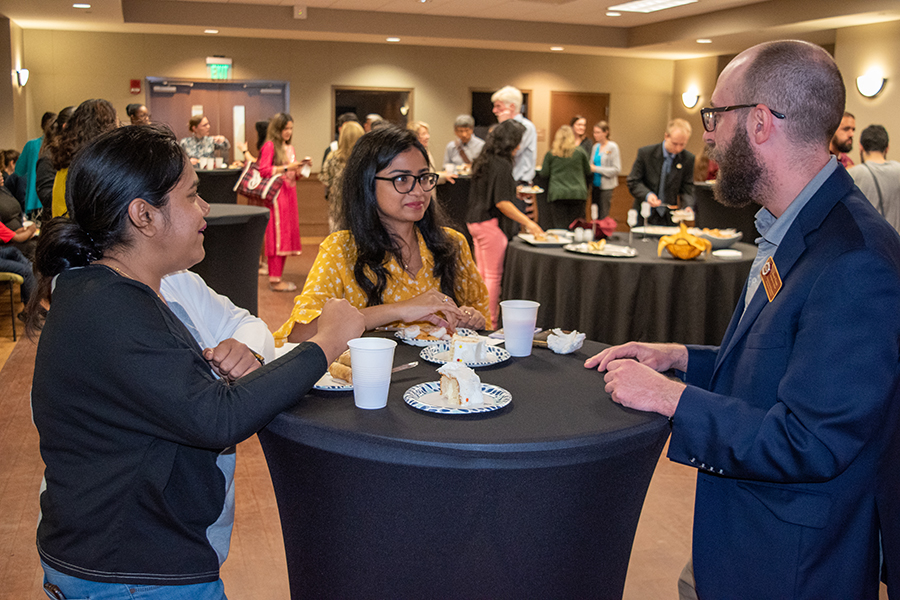 Florida State University celebrated graduates from around the world at the International Student Graduation Reception on Wednesday, April 12.
Hosted by the Center for Global Engagement, the event honored all international students completing their degree and exchange programs in either the Spring, Summer or Fall 2023 semester.
Vice President for Research Stacey Patterson delivered a congratulatory address highlighting the important role of international students and the achievements that are possible through international collaboration. She also recognized international students for their research and the valuable contributions they make to FSU.
"I am always awed by the commitment our international students make to come study or work at an institution that is so far from the people, customs and language that they grew up with," she said.
Patterson went on to explain how nervous she was when she moved six hours away from home to go to college.
"For many of you, your decision to come to FSU meant you were traveling a far longer distance," Patterson said. "And yet you flourished and made lasting contributions to the university."
Of the 1,750 international students currently enrolled at FSU's main campus, 245 will graduate this spring.
Jorge Galeano-Cabral is an international doctoral student from Paraguay graduating with a degree in mechanical engineering from the FAMU-FSU College of Engineering this fall. While at FSU, Galeano-Cabral served as president of the Hispanic Graduate Student Association (HiGSA) and as the International Graduate Student Advocate within the Congress of Graduate Students. He also worked at the National High Magnetic Field Laboratory as a research assistant where he had the chance to explore different research areas.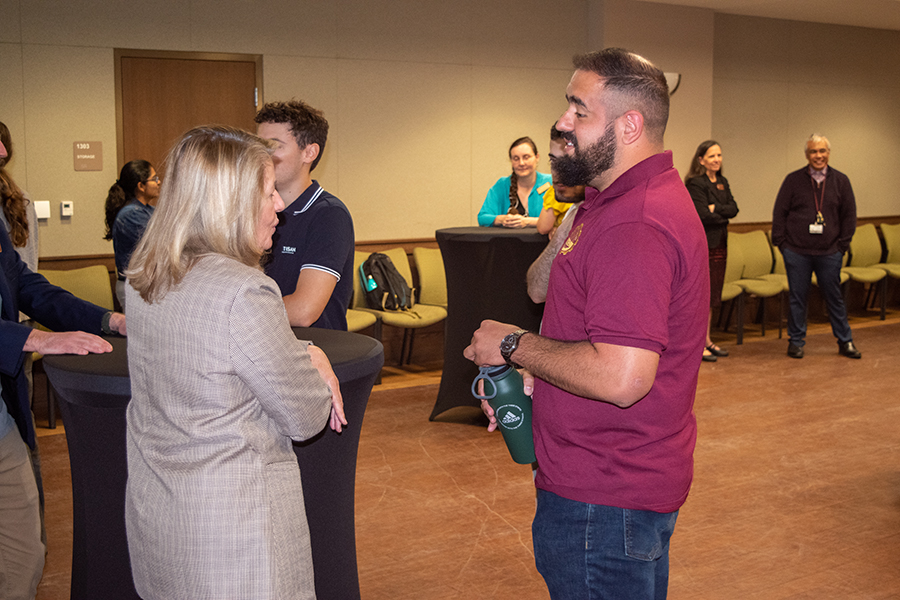 "FSU has not only trained me to become an excellent researcher but has also given me the necessary tools and connections to do so," he said. "One of the things I love about FSU is that there is a place and community for even the most diverse students."
Galeano-Cabral recently earned the Global Citizenship Award, which honors outstanding students who have actively engaged in intercultural initiatives on campus or abroad and have exemplified leadership qualities in promoting and supporting a global community among FSU students.
"My advice to new incoming international students is to find your community and research some of the international activities and student organizations across campus," he said.
Last fall, 144 international students graduated, and 94 international students graduated in Summer 2022. International students come to FSU from around the world, but the most-represented countries currently are China (347 students), India (322 students), Panama (120 students), South Korea (199 students) and Nigeria (67 students).
For more information about international students at FSU, visit cge.fsu.edu/international-students.