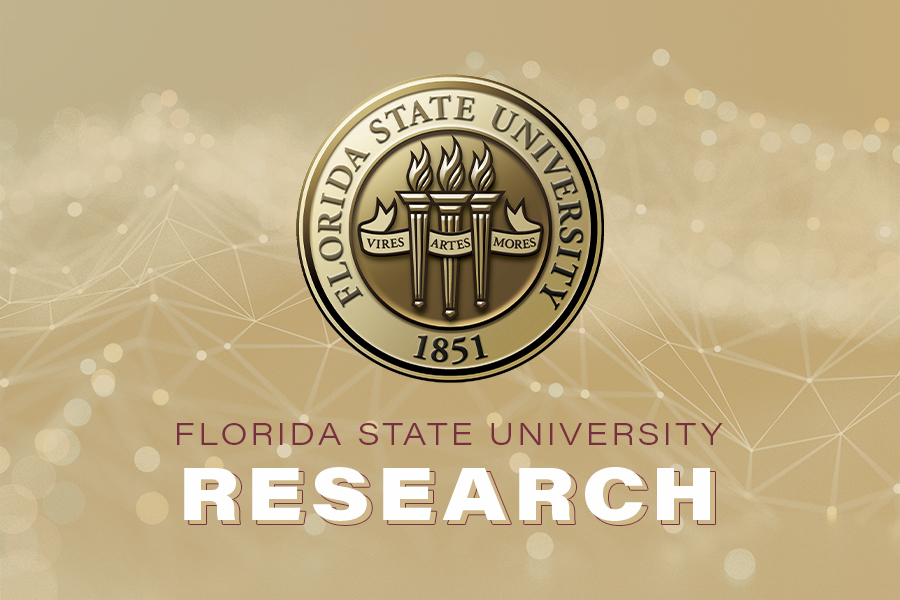 Six teams of Florida State University researchers and community partners faced off in the most recent Collaborative Collision for the chance to win up to $100,000 from the FSU Office of Research for projects exploring solutions to complex challenges facing rural communities.
"One in five people in the United States lives in rural places, and the vast distances and low population density that define these areas mean that they face familiar challenges in unique ways," said Mike Mitchell, assistant director of the Office of Research Development. "Collaborative Collision is all about bringing people together to explore complex solutions to complex challenges. Our goal is to connect researchers with complementary skills, expertise, and resources. We then guide these connections as they develop into collaborations and fund promising new ideas that accelerate discovery, innovation and creativity."
The Collaborative Collision program, launched in 2016, brings FSU researchers and community partners together around a common topic and helps them form research groups based on their interests. The teams participate in a 10-week development program with the Office of Research Development, or ORD, and then pitch their ideas to a panel with the hopes of taking home seed funding to jumpstart their project.
"Teams start off as strangers from very different backgrounds who are drawn together by a common interest in a complex problem," said Evangeline Coker, research development coordinator for ORD. "Through the semester, they grow together and explore how they can use their unique skills to create something new. It's a true interdisciplinary effort. It's exciting to see how they've grown into cohesive teams around such diverse rural innovation topics."
Here are the six teams that competed in this year's event and their proposals.
WINNER: Resources for people with disabilities
This six-member team, which will receive $100,000 in funding, is identifying what resources and barriers exist for neurodiverse individuals across North Florida's rural counties, including which services are accessible and where there are gaps. Despite the growing demand for services and care for individuals facing issues such as autism or ADHD, there has been no purposeful or interdisciplinary effort to investigate the care ecosystem for neurodiverse populations in rural areas where access to resources may be restricted.
RUNNER UP: Strengthening disaster resilience in rural communities through rural resource access hubs
This multidisciplinary team includes researchers from the FAMU-FSU College of Engineering, the Center for Ocean-Atmospheric Prediction Studies, the Department of Art, FSU Libraries and the FSU Survey Foundry.
This project will deliver a tool for assessing the food waste and needs of rural communities and fundamental methods to recommend service schedules based on resource sharing before, during and after extreme weather events. The long-term goal is to develop sustainable and resilient rural communities based on well-designed visualization tools (e.g., dashboards) to help local governments make better decisions for disasters.
FINALIST: Improving health outcomes in a rural Florida county through a Community Partnership School needs assessment
This seven-person team includes representatives from FSU as well as from community partners, Big Bend Area Health Education Center and Rural Medical Education. These practitioners, researchers and non-profit organizations are working to conduct health needs assessments that are specifically tailored to the Jefferson County Schools community. These assessments would ultimately aid in the design of sustainable and effective interventions. Researchers believe starting with the county's youth population is the best way to improve the overall health of the local population.
FINALIST: Rural social network analysis and digital needs assessment
This project will investigate the digital gap facing rural communities and how best to support these areas. These researchers are developing partnerships with local community organizations to support the development of digital services and learning opportunities for local residents.

FINALIST: Postpartum depression and the continuity of prenatal care in Florida's rural spaces
This project will explore opportunities for community interventions to meet the needs of mothers at risk for or currently dealing with postpartum depression. Several programs currently provide services to moms in the area, but a gap exists in this particular area of care. The first step is assessing current gaps as well as identifying opportunities to leverage existing relationships to assist women who are at risk for postpartum depression.
FINALIST: Vibrant public spaces
This team of scholars from across the campus proposed creating a community center called Talwa on the land that was once the university's Alumni Village. Talwa, a blending of the Muskogee word for village and the Japanese word for harmony, would bring communities together for exchanges that promote the cross-pollination of ideas and innovation as well as a healthy community lifestyle for all involved.
###
To learn more about these teams and the Collaborative Collision program, visit the Accelerator: Rural Innovation Online Program and Collaborative Collision website.