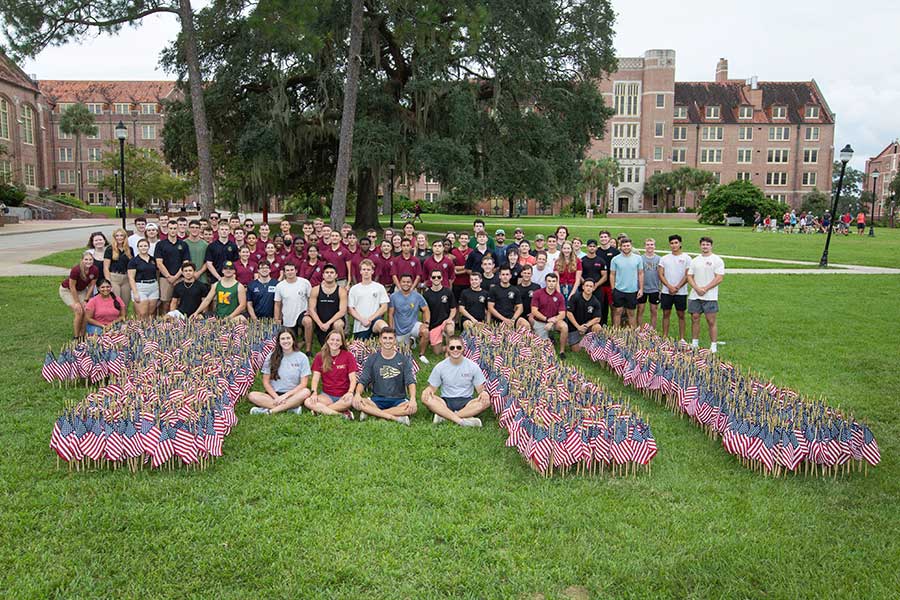 As people around the world remembered the tragedy of Sept. 11, 2001, Florida State University students gathered on Landis Green to place 2,977 flags in honor of the lives lost 21 years ago. The flags, which are displayed in the shape of the digits 9-11, stand as a symbol of loss and remembrance.
Organized by the Veterans Student Union and Collegiate Veterans Association, the flag display provides the opportunity for the Florida State community to acknowledge and reflect on the events of that day. Both veterans' organizations were joined by members of the university's Army and Air Force ROTC as well as other campus organizations to create the display.
"Each September 11 is an opportunity for us — a university community, a family — to remember loss and the incredible cost we have paid for the liberties we have and that so many around the world long for," said Billy Francis, director of the FSU Student Veterans Center and an Air Force veteran.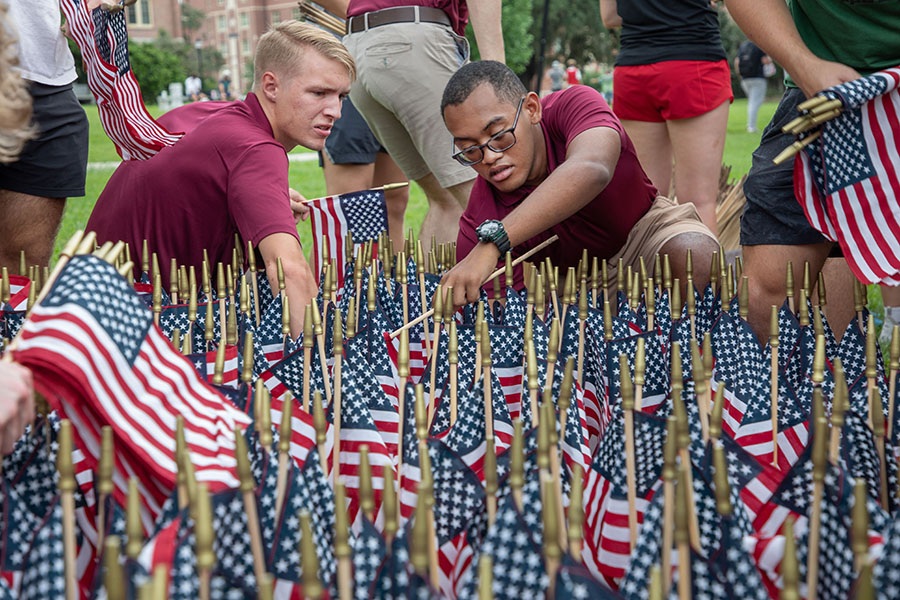 The flag display has been a tradition on campus for several years and has served as a powerful and unifying volunteer effort.
Florida State has long prided itself on being one of the most veteran-friendly universities in the nation, with multiple initiatives aimed at helping veterans successfully transition to university life and then into careers.
The Student Veterans Center, established in 2011, is a hub for veteran support on campus. The center prides itself on being a national beacon of veteran support and has been a critical part of the university's work to aid veterans who are seeking a bachelor's or graduate degree.