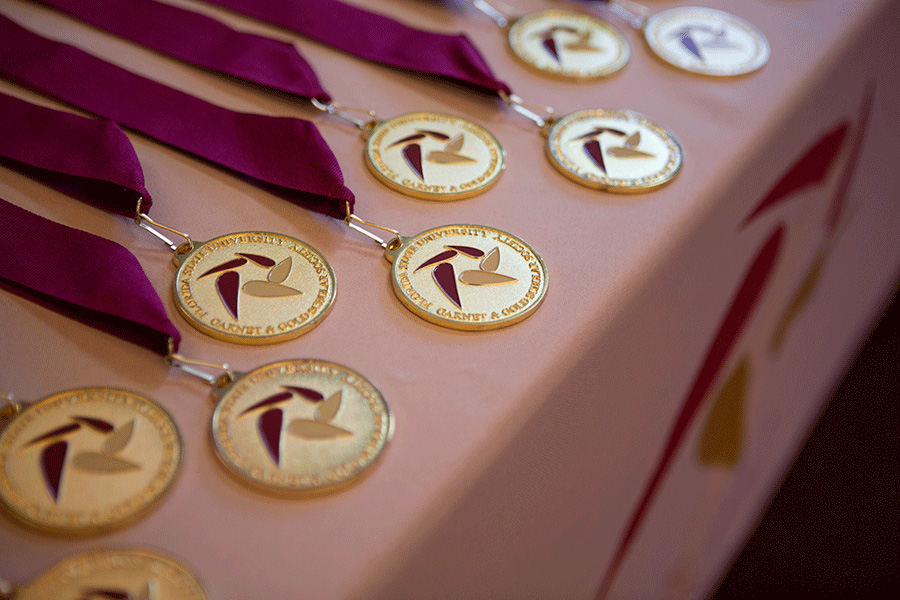 Florida State University welcomes nine new inductees into its prestigious Garnet & Gold Scholar Society.
The students were inducted into the Garnet & Gold Scholar Society during a virtual ceremony on Tuesday.
Established in 2010, the Garnet & Gold Scholar Society facilitates student involvement and recognizes undergraduate students who excel within and beyond the classroom in at least three of five areas: international experience, internship, leadership, research and service.
To become an inductee, a student must meet the engagement-area criteria and submit a synthesis reflection project in the final semester before graduation. Participants are recognized during graduation and receive a designation on their official university transcript, both of which make the students more marketable to potential employers or graduate programs.
Eight of the nine inductees are from Florida. The inductees, along with their hometowns and academic majors, are: 
FLORIDA
Boca Raton
Jimena Ruiz Castro, Economics and International Affairs
Miami
Nicole Coca, Interdisciplinary Medical Sciences (Clinical Professions)
Sandra Garcia, Interdisciplinary Medical Sciences (Clinical Professions)
Sara Young, Psychology and Japanese Language and Culture
St. Petersburg
Morgan Dansby, Environmental Science
Tallahassee
Sarah Jones, Economics and Statistics
Tampa
Damamli Dorsey, Psychology
Wellington
Kerstin Castro, Exercise Physiology
GEORGIA
Cairo
Trinidad Pascual, Social Work