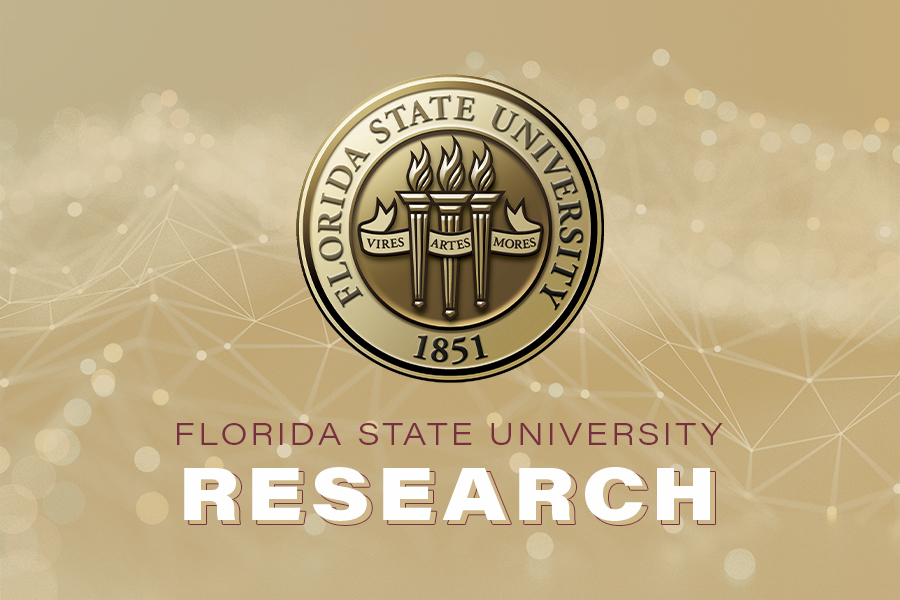 From understanding the health effects of spaceflight to examining employee reactions to performance reviews, Florida State University students showcased a wide range of research endeavors at the 2022 Undergraduate Research Symposium.
The symposium provides an opportunity for student researchers from any major or discipline to display their work to the public. Nearly 500 students participated in the event Thursday, April 7, at the Honors, Scholars and Fellows House, with every FSU college represented.
"Research happens in every discipline, and when students realize that, they realize there is a place for them within the research ecosystem, which is really exciting," said Latika Young, director of the Center for Undergraduate Research and Academic Engagement.
For many students, research offers a first-hand look at an academic discipline in ways they'd never experienced.
Hanna Neustadter, a sophomore majoring in Health Management, Policy and Information, presented her project, "Long-term Effects of Simulated Spaceflight Exposure to the Basilar Artery." She became involved with the research after finding that space medicine presented the perfect mingling of different subject areas.
"My favorite word is interdisciplinary," she said. "I really appreciate all the unique forms of thinking and problem-solving that we've had to do."
Her work was part of a NASA-supported study into how radiation and microgravity from simulated spaceflight affect the cardiovascular system and the way blood reaches the brain.
"As we begin to send people to the moon for longer periods of time or potentially even to Mars, we want to make sure that we're doing that safely," Neustadter said.
Political Science major Hannah Raisner's project, "Dante Today: Citings and Sightings of Dante's Work in Contemporary Culture," studied the impact of Italian poet Dante Alighieri's writing on contemporary culture. She worked with Elizabeth Coggeshall, an assistant professor in the Department of Modern Language and Linguistics, on the blog Dante Today, an online catalog of examples of Aligheri's work in modern life.
"By archiving those references to Dante, Dante Today is able to create an online center for students and scholars to refer to when completing their own research on the poet," she said. "For me, engaging in research that has to do with humanities was very important because most research is super STEM-oriented, and it seemed like a really rare opportunity."
The availability of research opportunities helped inspire freshman Spencer White to attend FSU. On Thursday, he presented research into how employees' perceived fairness of a performance review affects the likelihood they will engage in political behavior at work.
He found that when employees perceive their reviews as unfair, they're more likely to proactively start political behavior in a workplace. The project has inspired him to consider adding an economics major to his studies.
The event took place in person for the first time in two years, allowing students to discuss their research and observe research from other students.