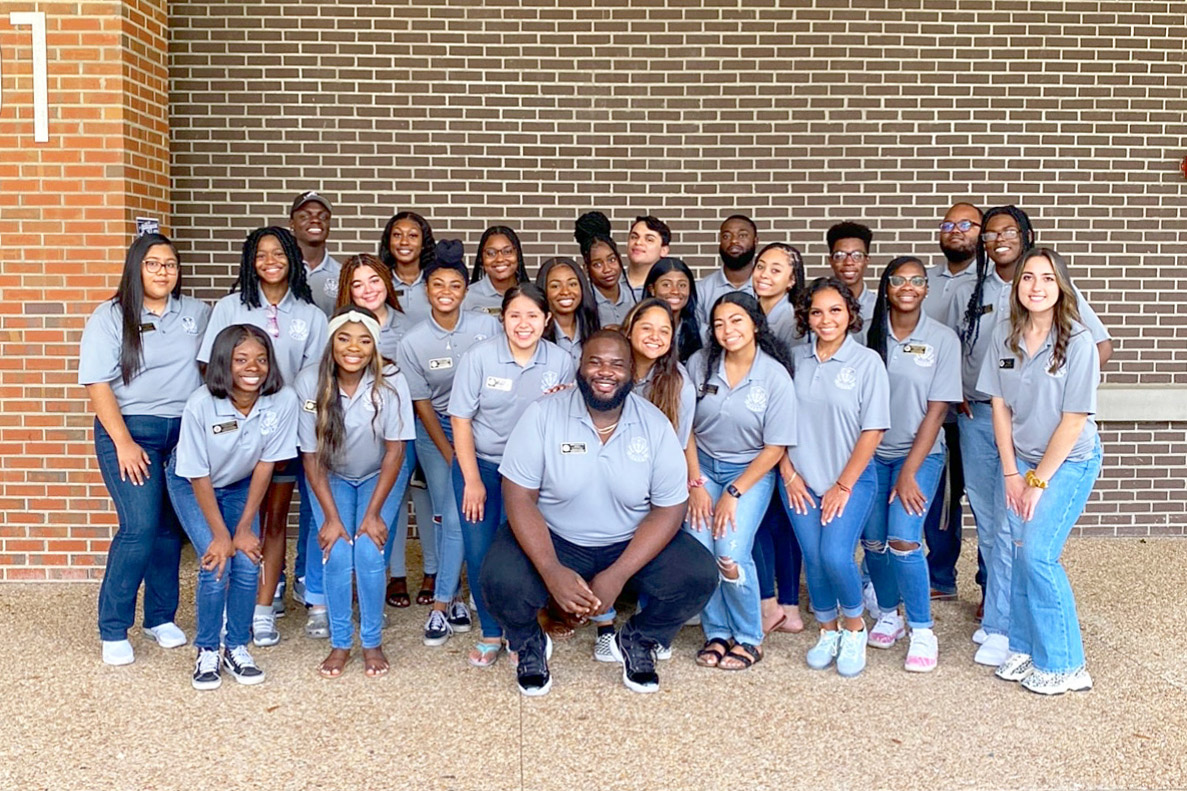 Florida State University will celebrate the achievements of first-generation students with a week of events beginning Monday, Nov. 8, held in conjunction with the nationwide First-Generation College Celebration.
"We hope First-Gen week will be a time to celebrate the accomplishments of all first-generation students at Florida State University and bring awareness to the greater campus community about what it means to be a first-generation college student," said Arnez Wallace, assistant director for Transition and Engagement.
Florida State became one of 11 schools designated as a First-Gen Forward Advisory Institution by the Center for First-generation Student Success in June 2020. Since then, FSU has continued to build upon its long history of institutional commitment to first-generation success.
"First-generation describes a student from a family in which neither parent has completed a baccalaureate degree," Wallace said. "There are many students today who may not realize they are first-generation. It is also our goal to highlight the many resources first-generation students can benefit from through workshops and panels with campus partners being offered during First-Gen Week."
This year, with the support of President Richard McCullough, Provost Sally McRorie  and Dean of Undergraduate Studies Joe O'Shea, FSU is poised to double the number of first-generation students it supports through the launch of the FGEN Noles Network. The network is part of the FSU Center for Academic Retention and Enhancement (CARE) and will allow FSU to connect with all first-generation undergraduate students at the university.
CARE has been nationally recognized as a leading program for the advancement of first-generation students. To date, FSU has supported more than 11,000 students through CARE or its predecessor programs, Horizons Unlimited or Summer Enrichment, in becoming the first in their family to receive a bachelor's degree.
"As a first-generation student myself, I know how much of an impact those relationships with other first-generation students and professionals had on my success since the first time I walked onto a college campus," Wallace said.
Since its inauguration in 2017, institutions across the country have celebrated first-generation college students on Nov. 8 to honor the anniversary of the signing of the Higher Education Act (HEA) of 1965. This year's celebration will mark the 56th anniversary of the monumental legislation that has paved the way for millions of first-generation and underrepresented students in higher education settings.
"The act has brought attention to the importance of investing resources for communities that have historically faced barriers to opportunities related to education," said DeOnte Brown, assistant dean for Undergraduate Studies and director of CARE. "The financial aid programs and other academic support programs established by the HEA set the foundation for student success and specifically for the work being done by CARE at FSU to assist students in blazing new paths for themselves and their families."
It is the fifth year that the Council for Opportunity for Education (COE), in partnership with the Center for First-generation Student Success, an initiative of NASPA – Student Affairs Administrators in Higher Education, and The Suder Foundation, has organized a nationwide First-Generation College Celebration.
"We have a wide variety of events that were planned by first-generation students and staff for first-gen week," said Genesis Ramirez, a graduate assistant in CARE who led the initiative for planning the week-long programming. "We wanted to focus programming not only on topics highlighting the experiences of first-gen students, but simply celebrating being first-gen, hence our hashtag #CelebrateYou."
First-Gen Week will culminate with a celebration hosted by CARE at 12 p.m. Friday, Nov. 12, on Landis Green The event will feature free food, music and merchandise giveaways for students.
For more information, visit https://care.fsu.edu/fgen-celebration-week.