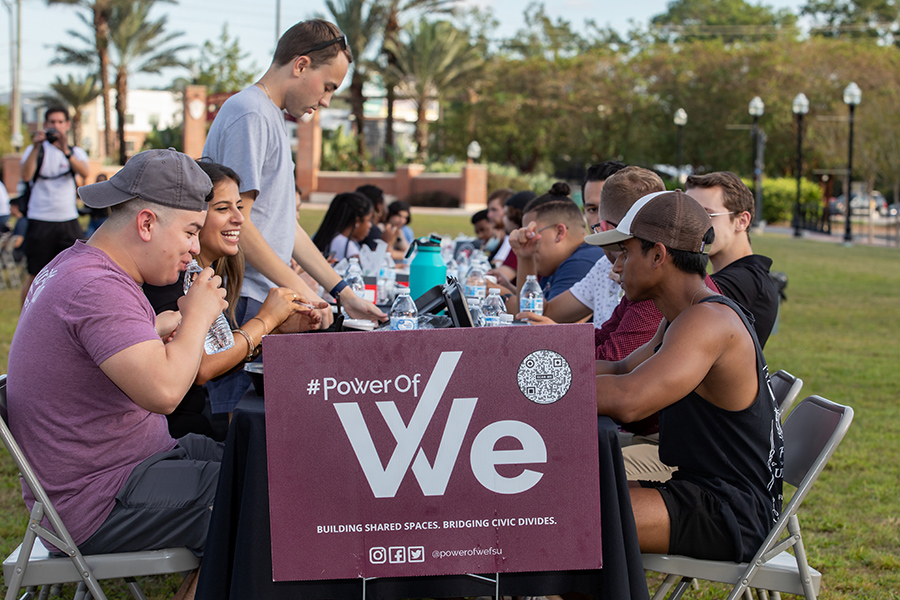 Florida State University's student organization, the Power of WE, joined the Division of Student Affairs to host its sixth "The Longest Table @ FSU" event Oct. 14 on Langford Green. The event focused on bringing together individuals of diverse backgrounds to have conversations that inspire change and unity on campus.
"We hope that by informing the program through research, we can be successful in leaving students with skills on how to have these conversations outside this space," said Victoria Paul, director of Power of WE. "The goal is to instigate conversations between strangers so that they realize we are all one community and are more alike than we are different."
The free event allowed students and faculty the chance to come together and have candid discussions about the FSU community in hopes of promoting change. To begin these conversations and to create cohesive topics, the discussion questions were formed by using research-oriented strategies.
"The idea of this event is to give strangers free meals and to start thought-provoking conversations in order to allow people a space to voice their beliefs and learn from one another," said Dean Khan, the campus partnerships chair for Power of WE.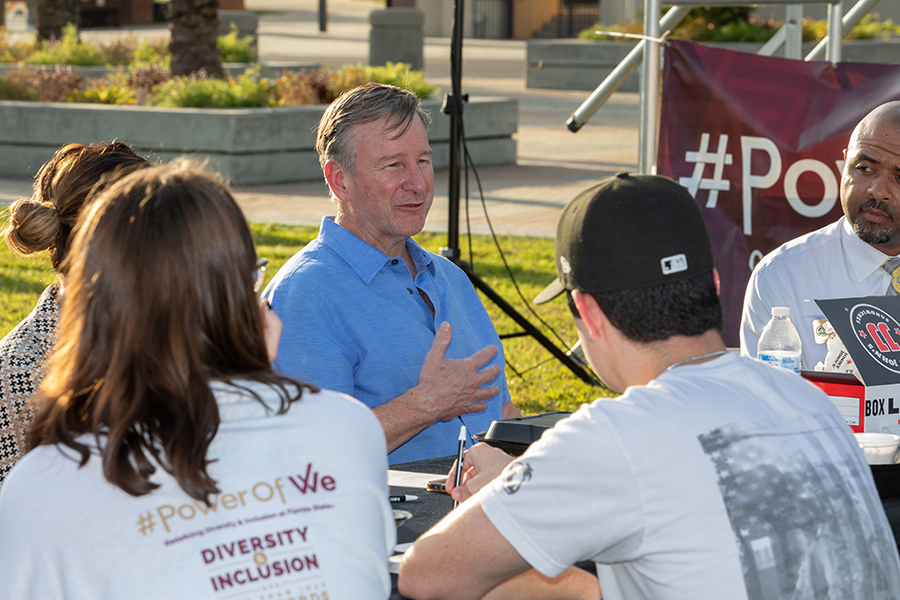 The Power of WE is a student-led initiative that aims to decrease polarization on the FSU campus and unite students. Inspired by the City of Tallahassee and the Village Square, the Power of WE adopted its Longest Table initiative in 2016 so that FSU students could partake in its effective concept of sharing food and knowledge.
"The Village Square used the concept of breaking bread with each other and being able to discuss important topics over a shared meal," Paul said. "When we found out about the event, we knew we wanted to bring it to FSU."
This year's session of The Longest Table focused on nine questions concerning the FSU community and culture. The questions prompted students to reflect on what qualities of a classroom environment they most desired. Students also were compelled to consider the cultural issues they have experienced at FSU and what kind of changes they would like to see on campus.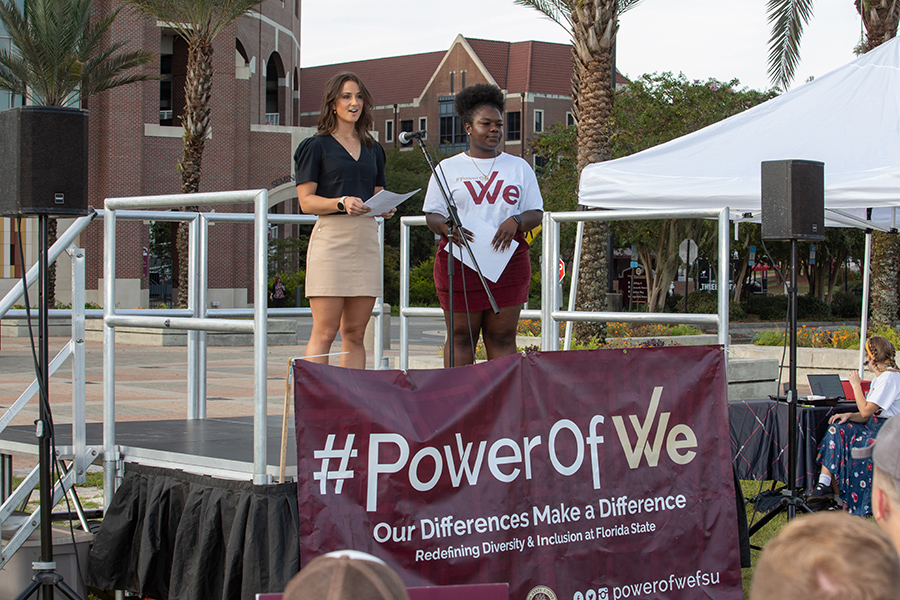 "I really hope to see a lot more unity on campus," said Olivia, a first-year student at FSU. "I hope that we can start having more civil conversations about things that we might disagree on."
Students who attended the event expressed their gratitude for the opportunity to meet and connect with other students since COVID-19 has made it difficult for them to do so.
"This is my first semester on campus, so I don't really know many people and don't know what campus life is like here," said Gavin, a sophomore at FSU. "I thought it would be interesting to meet people and connect with the community."
As FSU continues its efforts for diversity and inclusion across all areas of campus, so too is the Power of WE. The organization strives to make its mark on campus through recurring events where students are encouraged to share and embrace their different ideologies through lively discussions.
"I want to see growth and more representation across communities, and I encourage students in the future to come, even if they might be uncomfortable with the idea," Paul said. "At the end of the day, they will leave with something greater that they can take with them."
For more information, visit https://powerofwe.fsu.edu/.