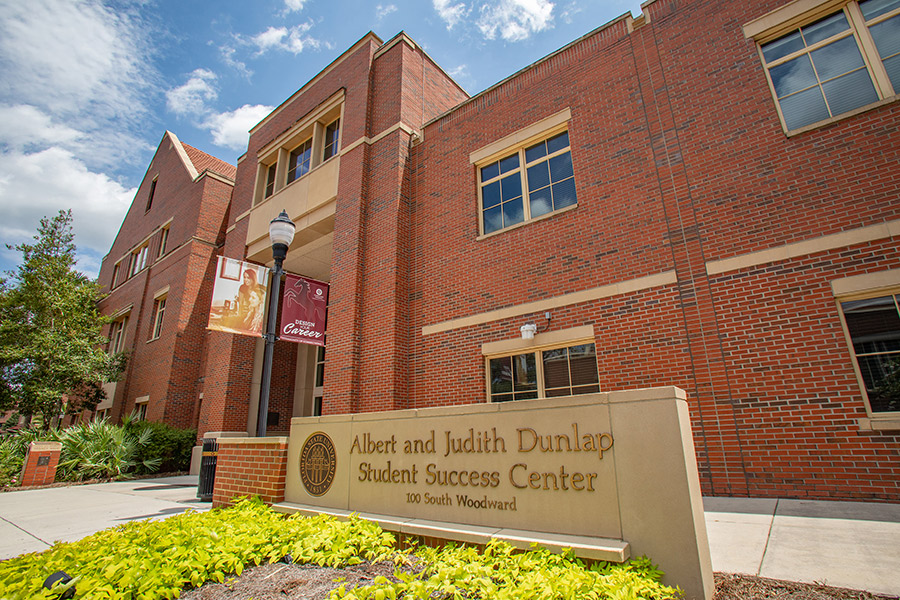 Florida State University students know where to go when it comes to planning for their future. For the eighth consecutive year, the FSU Career Center is the No. 1 way students found employment after graduation, according to the graduating senior survey.
"Our Career Center offers programs and services that provide training and skill development to students seeking employment and admission into graduate and professional programs," said Myrna Hoover, director of the Career Center. "We also connect them to experienced career staff, mentors and employers who advise and support them for their future career."
For more than a decade, the Career Center, in conjunction with the Division of Student Affairs and the Office of Institutional Research, has administered the survey to graduating seniors with questions regarding their post-college plans and their overall FSU experience. More than 92 percent of graduating seniors completed the survey during the 2019-2020 school year.
In the most recent survey, graduates indicated that the No. 1 way they found career opportunities was through Career Center services, which include Career Center-listed internships, career fairs and job listings, on-campus interviewing and ProfessioNole Mentors.
Data from the 2020 survey indicated that 62 percent of seniors sought employment after graduation with 67 percent of them securing one or more job offers. Thirty-three percent of graduates sought to further their education with 74 percent of them receiving one or more admission offers by graduation.
According to the survey, graduates were also involved outside the classroom:
69 percent participated in community service
68.2 percent completed an internship
92.7 percent were involved in on-campus activities, including on-campus employment
The Career Center provides comprehensive career services, trains career service practitioners, conducts life/career development research and disseminates information about life/career services and issues to the university community, the nation and the world. For more information, visit career.fsu.edu.