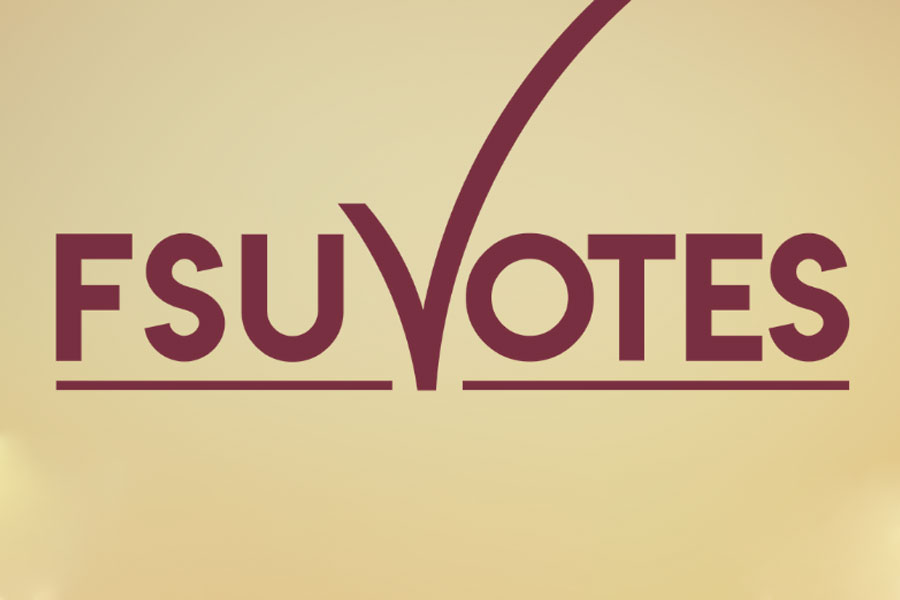 Florida State University is working hard to increase student voter turnout and civic engagement on campus leading up to Election Day.
FSU Votes is a new civic engagement campaign that aims to increase voter turnout among eligible student voters. The nonpartisan initiative brings together partners from departments and student organizations across the university for a one-stop voting education website, a social media campaign and voting related events.

The voting website assists students in registering to vote, voting by mail and voting in-person during a pandemic. The social media campaign, which uses the hashtag #FSUvotes, advertises information such as deadlines, early voting dates and locations, and important facts about the election process.
"The FSU Votes initiative is aimed at engaging eligible student voters to become vote ready this election cycle by providing resources and programming for voter registration, education and turnout," said Eric Jones, a program coordinator at the Center for Leadership & Social Change who is leading the effort.
Jones encourages students to visit vote.fsu.edu, the one-stop comprehensive voting website that can assist visitors through every step of the voting process and answer voting-related questions. The site includes instructions on checking current registration status and frequently asked questions about the voting experience. It also offers guidance on voting by mail or in-person, including details on how to request a vote-by-mail ballot and how to locate an early voting location.
To help prepare students for voting in-person, the site allows visitors to view a sample ballot and provides information on COVID-19-related voting changes. Students can also find resources on where to learn more information about the ballot measures and political offices that voters will be deciding on. The FSU Votes website also advertises campus election events to encourage students to get involved with civic engagement.
The initiative was released Sept. 22 on National Voter Registration Day, a national campaign aiming to inform eligible Americans about the importance of voting and how to correctly register. The Center for Leadership & Social Change shared informative graphics on social media platforms and hosted an Instagram Live "couch party" to bring awareness to the importance of voting and gather students to actively remind their friends and family to make sure they were registered before Florida's Oct. 5 deadline.
According to Jones, the ongoing voting campaign seeks to inform students about the importance and necessity of a healthy and engaged democracy, which is especially important at the university level.
"Being civically engaged is a fundamental part of the overall health of our university, so we will do our best to ensure our campus community knows that each of their votes matter," he said.
FSU students can continue to get involved with civic engagement by attending FSU sponsored virtual election events, interacting with The Center's social media campaigns and creating a voting plan.
This initiative is coordinated by the Center for Leadership & Social Change in partnership with the Office of the Vice President for Student Affairs. For more information, visit vote.fsu.edu.