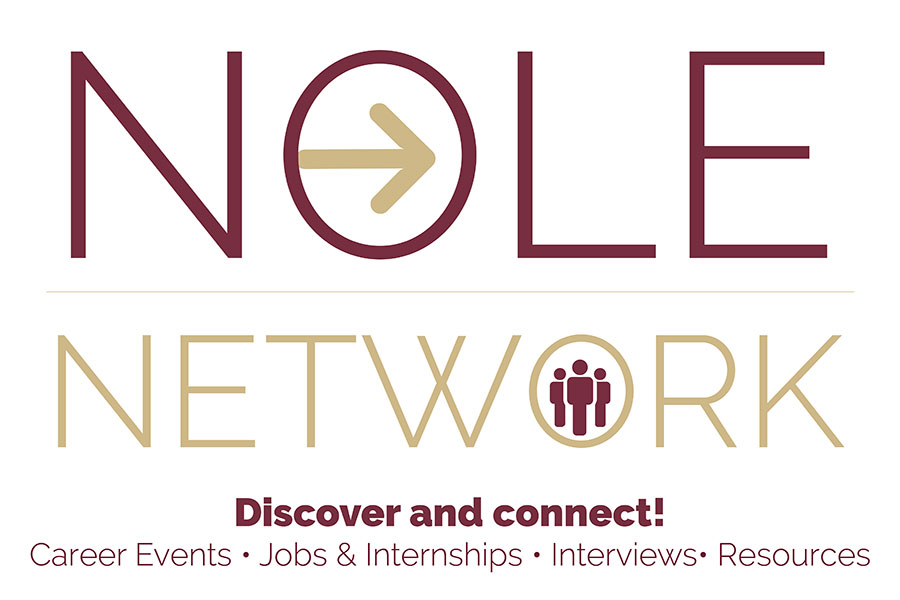 Florida State University students now have a new platform where they can search for jobs and internships posted by employers interested in FSU students, discover on-campus and virtual career events, and explore a wide variety of other career resources.
NoleNetwork, launched by the FSU Career Center, is a new career management system and job board that continues to improve the ways in which students can connect with hiring employers and career resources.
"We are excited to bring NoleNetwork to Florida State University students," said Myrna Hoover, director of The Career Center. "This system connects students directly with hiring employers who want to specifically recruit Seminoles. This is just one of many tools The Career Center provides students to design their careers while at FSU and after they graduate."
The system is similar to popular job search platforms like Indeed and LinkedIn, but it is more robust and individualized to the FSU experience, allowing students and alumni to have one place where they can do a variety of career-related activities.
In addition to searching for jobs and internships, NoleNetwork users also can seek out upcoming career fairs, sign up for workshops, book mock interviews, request an appointment at the ProfessioNole Clothing Closet, register for employer information sessions, sign up for advising appointments and more.
All students are preregistered in NoleNetwork and can activate their profiles by logging in using their FSU credentials. While setting up the account, students can opt to upload a professional headshot, a career goals statement and a resume or CV that is viewable and downloadable by the more than 20,000 employers with active NoleNetwork profiles.
The system's algorithm, like popular matching and retail apps, will begin to recommend jobs based on students' professional interests and application history after the first application is submitted.
"NoleNetwork allows students to connect with employers through jobs, resume books, events and more," said Heather Scarboro, senior assistant director for employer relations at The Career Center. "The more active a student is within the system, the more job suggestions will be presented to them based on their profile and actions. Plus, with a public resume and filled-out profile, employers will be able to reach out to students directly about jobs."
One of NoleNetwork's more unique features is the ability for students and alumni to search a curated list of employers who are actively seeking to recruit just FSU students and alumni for positions in their organizations. NoleNetwork is also available as a mobile application.
To learn more about NoleNetwork and how to activate your student/alumni or employer profile, visit career.fsu.edu/nolenetwork.