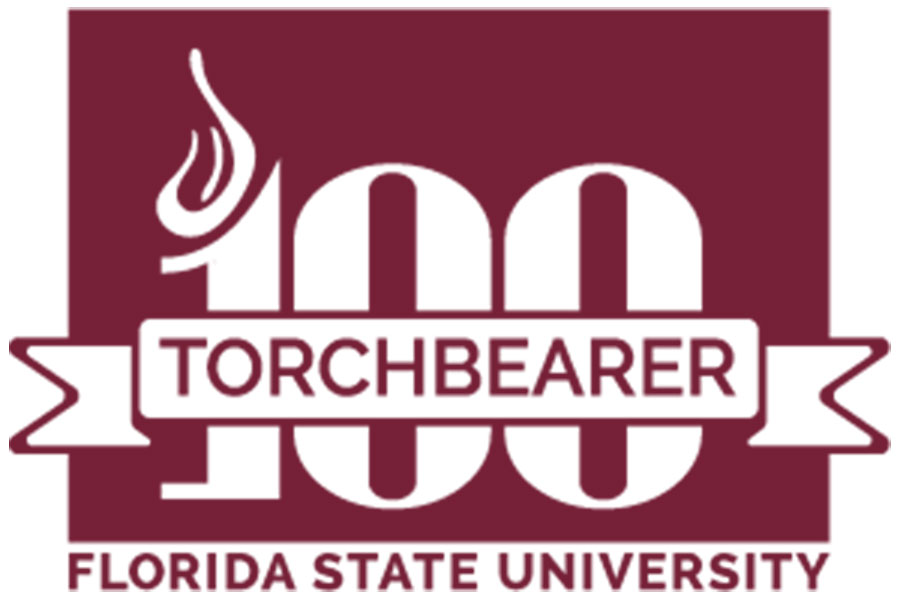 Florida State University has launched a new awards recognition program that will honor a diverse group of 100 seniors who have shown exceptional leadership during their collegiate careers.
The awards program, named the Torchbearer 100, is intended to thank and celebrate these students' leadership and legacy.
Honorees will be recognized for their notable impact within the Florida State community as an illustration of their commitment to the university's core values: transformative daring, inspired excellence, dynamic inclusiveness, responsible stewardship and/or engaged community.
"The Torchbearer 100 is an opportunity for the university to recognize and thank students who have made a significant impact on campus and in the community," said Amy Hecht, vice president for Student Affairs. "FSU's incredible student life has been created and developed by students since our founding. We want to thank and honor those students who continue to build upon the tradition of leadership and service."
Students may self-nominate or be nominated by an FSU faculty, staff or alumnus to be considered for the award. A selection committee will choose the 100 students who have best exemplified the university's core values. Applications will be accepted through Wednesday, Feb. 12.
Awardees will be inducted into the Torchbearer 100 during a ceremony sponsored by the Division of Student Affairs. The event will celebrate the achievements of the Torchbearer 100 and communicate the university's gratitude for the impact they have made at Florida State University. The ceremony will take place at 5 p.m.  Monday, March 9, at Ruby Diamond Concert Hall with a reception immediately following.
To nominate a student or to learn more about Torchbearer 100, please visit: https://studentaffairs.fsu.edu/torchbearer-100/