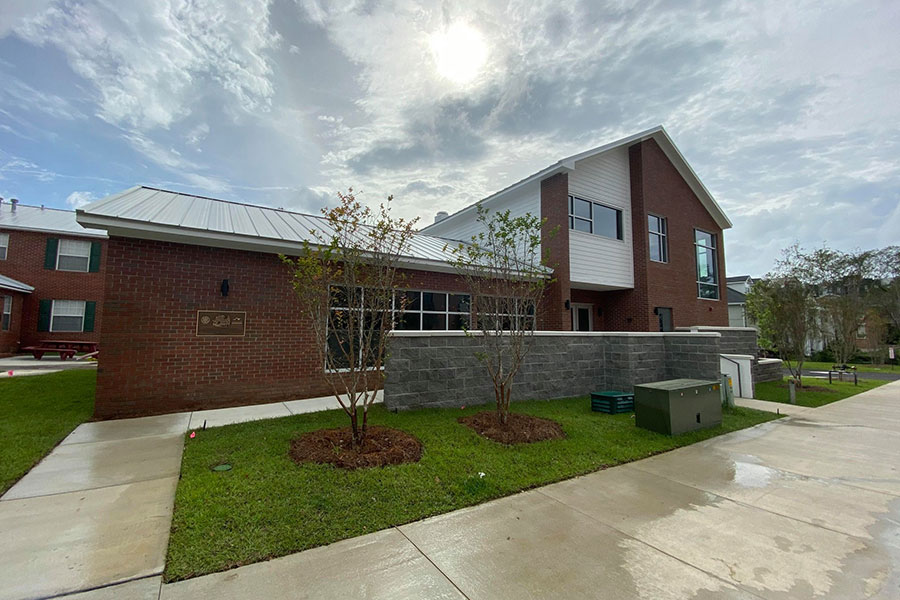 The Southern Scholarship Foundation unveiled a new scholarship house for Florida State University students made possible with a gift from the late Bill Malthouse, an alumnus of FSU and an SSF scholarship recipient.
The Bill and Nancy Malthouse Scholarship House was dedicated Saturday, Jan. 11, during a ceremony that included FSU President John Thrasher, SSF board members, alumni, community supporters, staff and residents. The house is located next to Florida State's campus at 811 W. Jefferson St. and houses 17 students.
"We are so grateful to Bill and Nancy Malthouse for remembering the Southern Scholarship Foundation in their estate," Thrasher said. "What a wonderful legacy. I know the students who live here will one day look back on this house as a place where they made friends, created memories and transformed their lives."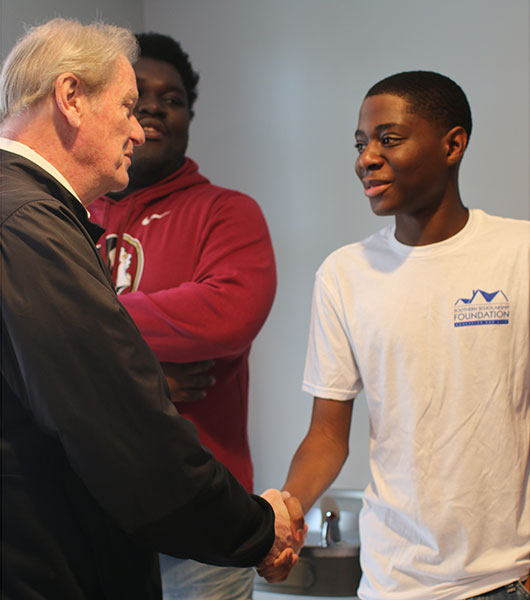 SSF was founded in 1955 by Mode Stone, a former dean of FSU's College of Education, with the goal of reducing the financial burden of college for students lacking financial resources. SSF provides rent-free housing to students who demonstrate excellent academic achievement and strong character. Currently, SSF boasts 26 houses near seven colleges and universities within Florida.
Since its founding, SSF has provided housing for 9,000 alumni, including the late Bill Malthouse. Malthouse graduated from FSU in 1965 with a chemistry degree and went on to earn his M.S. in computer science. He worked for IBM developing one of their first personal computers and designed software for the nation's Air Traffic Control System.
"This house marks a milestone for SSF. It's the first house fully funded by an alumnus of the program," said Shawn Woodin, president and CEO of SSF. "We are excited to open these doors to more inspirational students. More students can now reap the benefits of an education thanks to Mr. and Mrs. Malthouse."
SSF awards 470 scholarships a year, saving recipients $13,200 annually in living expenses. Each resident must maintain a GPA of 3.0 and demonstrate excellent academic merit and good character.
"SSF creates a community and family," said Roberto Vasquez, an SSF resident since 2017 and house manager for the new Malthouse Scholarship House. "Living at SSF has made my education at FSU possible by saving me thousands of dollars and helped me grow as a leader. Without SSF, I could not have gone to college."