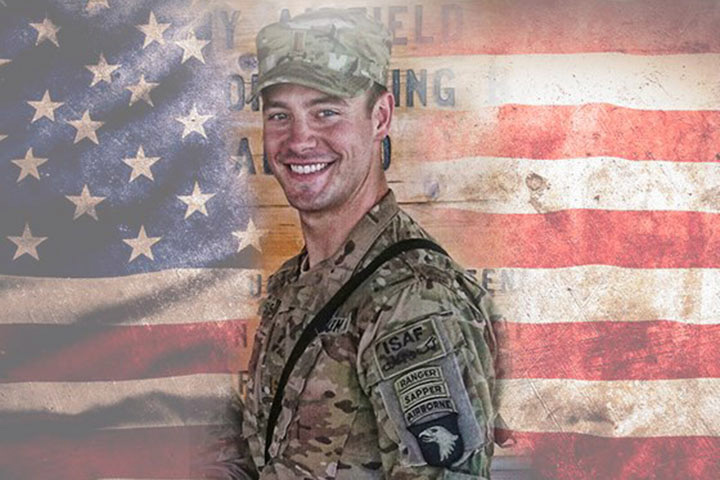 The Florida State University Army ROTC program will host the 6th Annual 2019 2LT Justin Sisson Memorial Run/Walk on Saturday, March 9.
Pre-activities start at 8 a.m., and the race/walk will begin at 9 a.m. on Langford Green at Doak Campbell Stadium.
Sisson, an FSU alumnus and Army ROTC Officer, lost his life at age 23 while defending his country. Each year, members of FSU's Army ROTC program host the race to commemorate Sisson's life and sacrifice while raising money for the FSU Justin Sisson Outstanding Cadet Award.
The event has raised more than $100,000 for scholarships in its history. Organizers hope to add thousands more this year.
"More than a dozen scholarships have been awarded to members of the ROTC program who demonstrate the same sense of integrity and diligence as 2nd Lt. Sisson," said race director and senior ROTC cadet Matt Jordan. "The program has been expanded so military veterans can also receive an award."
Upon graduating from FSU in 2012, Sisson was commissioned as a second lieutenant in the U.S. Army and deployed to Afghanistan in April 2013. He was killed in action by a suicide bombing while protecting the city of Chamkani and its people.
Phyllis and Kevin Sisson, also FSU graduates, said their son was passionate about helping and protecting others.
After receiving a scholarship through the Army ROTC program, Sisson followed in his father's footsteps and enrolled at Florida State. He joined the Florida National Guard as a freshman. As a sophomore, he took a pause in his education to deploy to Mosul, Iraq. Sisson returned to FSU in 2010 to continue pursuing his degree.
"It was Justin's idea to give back to FSU ROTC," said his mother, Phyllis Sisson. "My husband and I established the 2LT Justin Sisson Outstanding Cadet Award in his memory at FSU, and the 5K held each year was the brainchild of one of Justin's friends to raise donations for the scholarship fund."
Through his service, Sisson earned many military honors, including two Bronze Stars and a Purple Heart. He is buried at Leavenworth National Cemetery in Kansas, alongside his late grandfathers.
To register for the race, purchase a shirt or donate, go to http://2ltjustinsisson.com/.