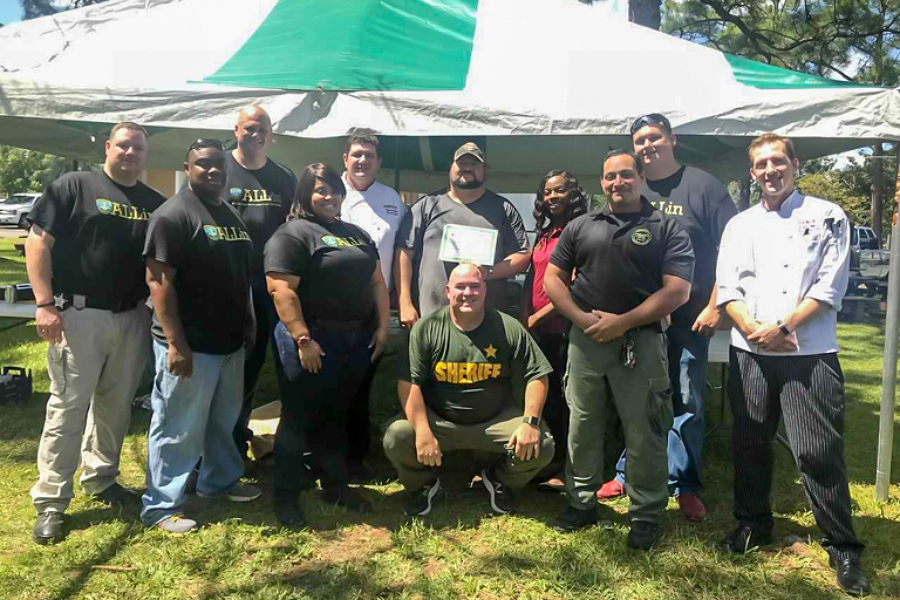 Seminole Dining is "all in" when it comes to partnering with local law enforcement officials for a good cause.
On Friday, Sept. 14, 2018, the Leon County Sheriff's Office hosted the third annual American Heart Association Barbecue, a lunch featuring a silent auction and raffle that raised funds for heart disease research. The community event is part of Leon County Sheriff Walt McNeil's "all in" public safety strategy.
Seminole Dining and Sodexo participated by donating $700 worth of pulled pork and bacon.
"It's extremely important to us to help the community," Seminole Café and Suwannee Room Executive Chef Thomas Gilbert said. "We like to be involved in the community as much as we can."
It's not the first time Seminole Dining provided food for law enforcement officers. During a recent search for a missing Florida State University student, Seminole Dining provided boxed lunches for public safety officials involved in the search.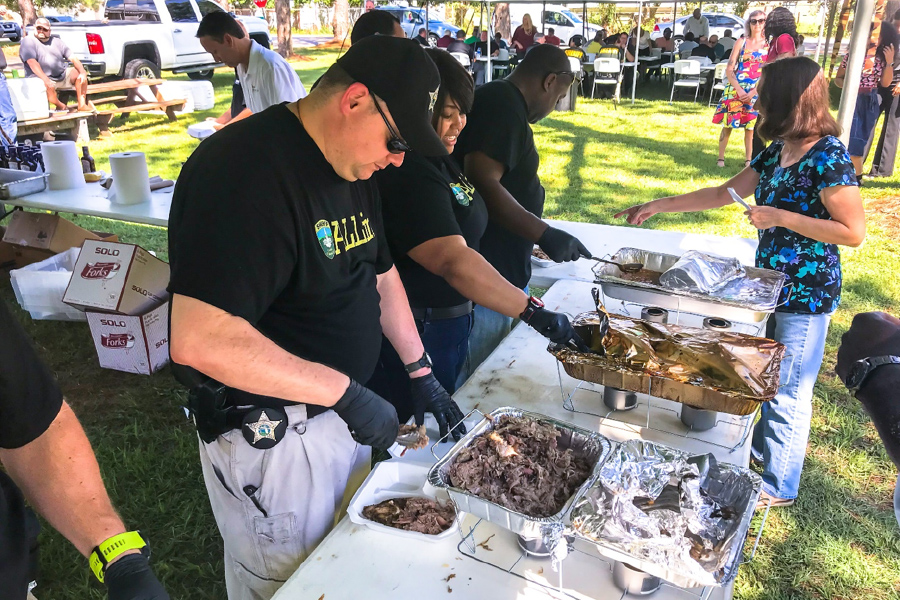 Seminole Dining also donates food once a month to the Kearney Center, a community emergency center that serves Tallahassee's homeless population.
"We feed about 300 people there," Gilbert said.
The Leon County Sheriff's Office raised more than $11,000 for the American Heart Association.
The event, held on the front lawn of the sheriff's office, served meals to more than 500 ticket purchasers. Law enforcement officials delivered more than 350 to-go boxes.
"One of the affirmations of the Leon County Sheriff's Office is an affirmation called 'all in,'" Sheriff Walt McNeil said. "It's not just one entity in our community that makes things happen. It's all of us working together. We couldn't do this without our partners, like Sodexo."
Leon County Sheriff's Office Detective Joe LeSerra, who has organized the barbecue since its inception, agreed.
"If we didn't have Sodexo donate a large amount of the meat, none of this is possible," LeSerra said. "We have community partners that are always eager and willing to help."