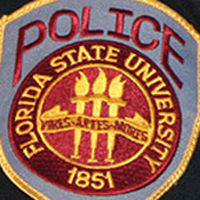 The Florida State University Police Department will be launching intensive enforcement and educational operations at key intersections around campus April 17-21 in an effort to promote safe travel on campus. 
Florida continues to rank among the highest places in the country for bicycle and pedestrian fatalities, and in 2016, FSUPD responded to eight bike/pedestrian involved crashes, according to preliminary figures. 
"There is nowhere else in the city that you will find a greater mix of cyclists, walkers and drivers than FSU," said Maj. Jim Russell of the FSUPD. "Not only does that mean we must address the potential for serious crashes through enforcement, it also means we have a great opportunity to educate our community about good traffic safety practices." 
Officers will be stationed around campus at select locations and will stop anyone in violation of pedestrian, cycling and motor vehicle laws. While most may expect to receive educational materials, some may receive citations for more egregious errors. 
"This is about keeping people safe on campus, pure and simple," said David Perry, assistant vice president for Safety and Chief of Police. "Students and staff come to FSU to experience the best education in the world. Nobody wants to end up hurt because of poor judgment when it comes to traffic safety." 
The operations are being conducted in partnership with the Florida Department of Transportation State Bicycle and Pedestrian Safety Program as part of long-term efforts to reduce injuries and fatalities on Florida's roadways.