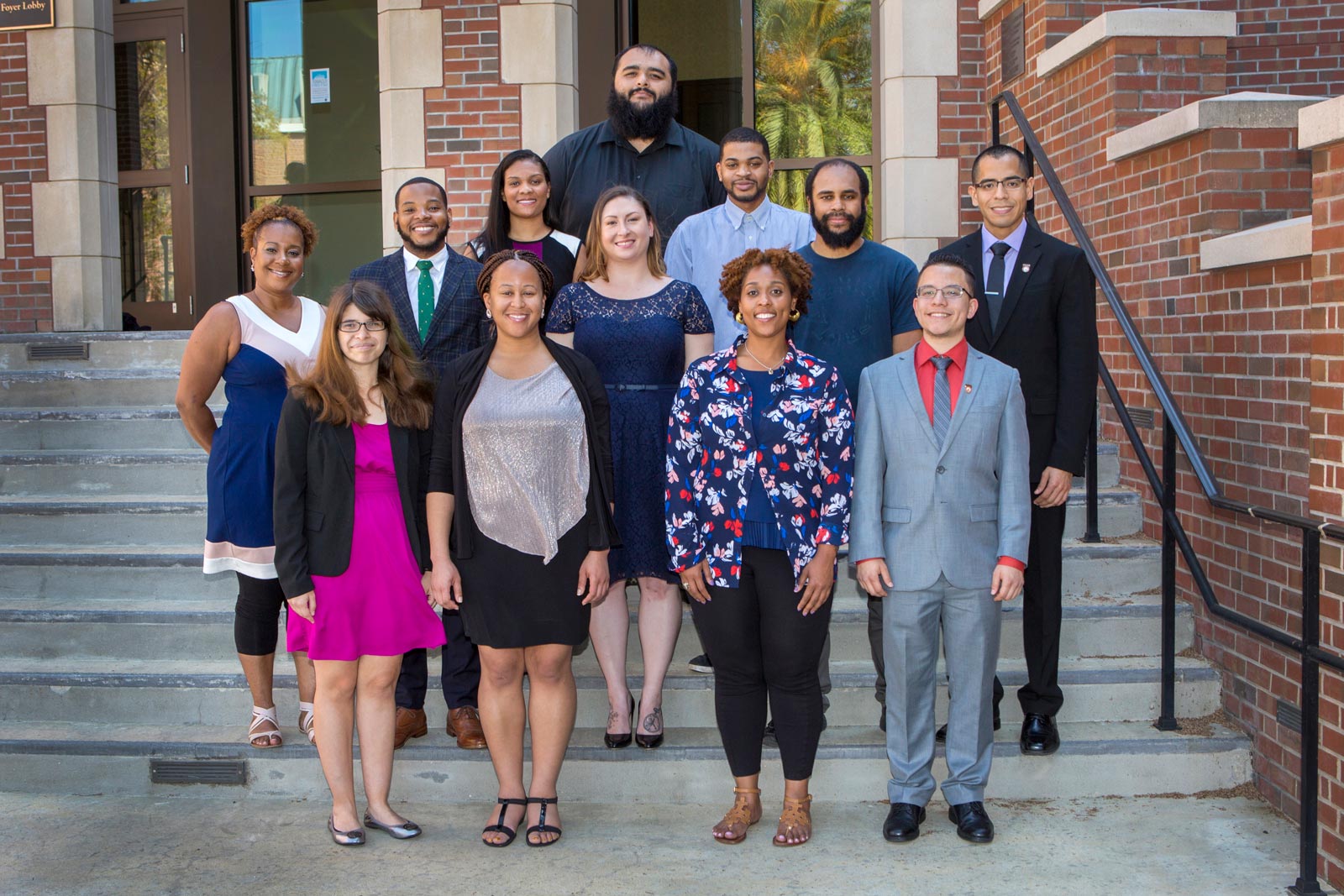 Florida State University is helping cultivate some of FSU's best and brightest minority doctoral students in partnership with the Florida Education Fund's McKnight Doctoral Fellowship Program.
In one of its biggest cohorts in recent years Florida State University currently has 10 doctoral fellows and four dissertation fellows within the 2016-2017 McKnight Fellows class. The goal of the program is to increase the pool of African-Americans and Hispanics with Ph.D. degrees, in hopes of addressing the under-representation of those minorities at the faculty level in post-secondary institutions.
"The university is committed to the success of all of our students," said Adrienne Stephenson, director of FSU's Office of Graduate Fellowship and Awards. "The Graduate School values diversity and understands the importance of it, especially at the postsecondary level. We are thankful that with the help of the Florida Education Fund and The Graduate School, this year alone, more than $745,000 is helping subsidize the cost of educating this passionate group of aspiring educators."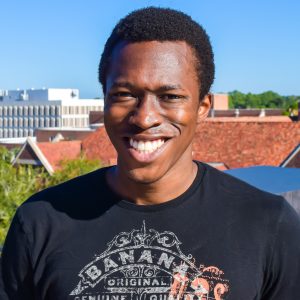 One aspiring educator in this year's cohort is Jackson Powell. He jumped right into FSU's doctoral program to study ecology and evolution last fall after earning a bachelor's degree in biology at California State University in June 2016. Now on the east coast, Powell is learning under FSU Assistant Professor Scott Burgess in the area of marine ecology.
Powell said his motivation to pursue his doctorate largely comes from within, but the subject matter inspires him as well.
"While most were motivated because they liked to go to the ocean, I was motivated by the science," Powell said. "I thought marine organisms were interesting, it wasn't even about the water itself as much as the biology within the water."
Powell said it wasn't going on elaborate trips to Hawaii or scuba diving like his peers that got him interested in marine life. Simple trips to the aquarium, reading magazines and watching National Geographic helped cultivate Powell's interests. He said those differences in motivating factors push him to succeed.
"Here I was, 22, and had never even been snorkeling even though I lived in Southern California," Powell said. "My parents weren't well off, so they were not going to pay a thousand dollars for scuba diving lessons at age 14 like some of my classmates. I don't want to call it an adversity but the difference in how we decided to study this topic, motivates me."
Powell said his end goal ultimately lines up with the mission of the McKnight program —to increase the number of African-American and Hispanic faculty at colleges and universities in the state of Florida. Throughout Powell's undergraduate studies he noticed there weren't many African-Americans excelling in the field of marine science.
"I remember going to conferences and being the only black male out of 600 people," Powell said. "It made me really wrestle with what I should do. I want to be the role model that I lacked. I want to get to a level of education where I can help others like me figure out the opportunities that are there for them."
Lawrence Jackson is in his second semester as a McKnight fellow. The Dallas na
tive completed his undergraduate degree at Xavier University in Louisiana. From there he went on to get his master's degree at the University of Nevada, Las Vegas where he studied marriage and family therapy and more specifically, the impact of divorce on children's confidence levels.
When considering where he'd pursue his Ph.D., he said Florida State was the right fit.
"Before I even visited Florida State I felt a natural connection with the representatives from the university that I talked to," Jackson said.  "It's been a great decision ever since."
Now pursuing a doctorate in marriage and family therapy, Jackson said he is grateful to be a McKnight Fellow.
"It feels amazing to know that you have so much support in so many different areas," Jackson said. "Being chosen as a fellow made me feel like I was on the right track."
Every year, the McKnight Fellows are expected to attend sessions to help them learn, network and continue to grow as they matriculate through their doctoral programs. An annual meeting during the fall semester and writing workshops throughout the year are just some of the opportunities provided for the personal and professional development of McKnight Scholars.
Jackson cherishes the time he spends with the rest of the McKnight cohort and calls them "his family."
"When choosing which university I would attend it was important to me to have a support system," Jackson said. "McKnight and FSU gave me that."