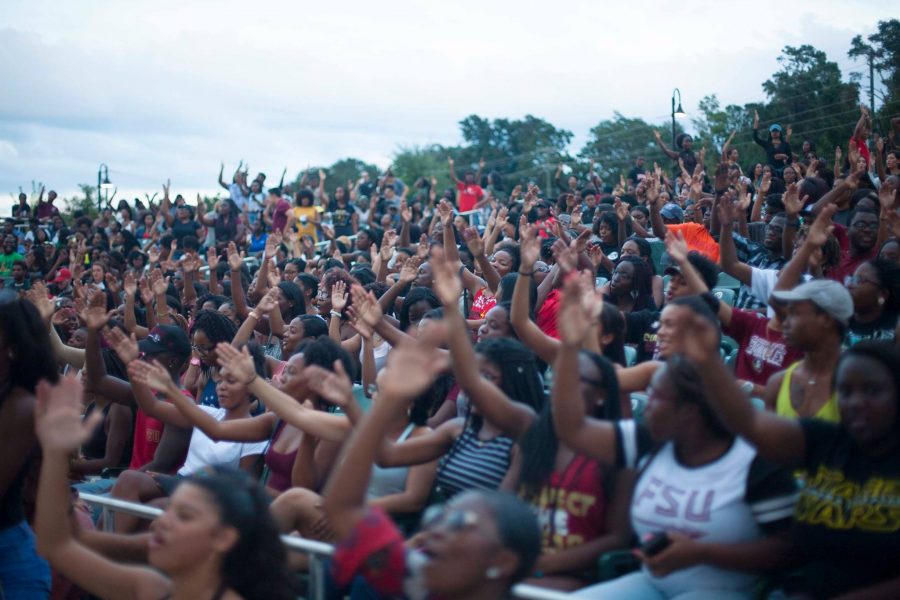 Florida State University's Black Student Union and the entire university community will come together during the month of February to celebrate Black History Month.
This year's theme, "Evolution of Royalty," embodies black culture, values and an incredible story of adaptability. The idea of royalty has become an indicator of self-worth and symbol of hope.
The month-long celebration begins at 7 p.m. Wednesday, Feb. 1, with an opening ceremony at the Oglesby Union Ballrooms. The event will focus on the meaning behind this year's theme and will feature art, entertainment and refreshments.
"Black History Month is a time where we celebrate those who have paved the way for us," said Rashard Johnson, a senior majoring in sports management and president of the Black Student Union at FSU. "This knowledge allows us to be prideful for our culture as we recognize it today. Striving for greatness and leaving behind a legacy for the next generation is pivotal."
The month's events include:
Black History Month Play – 8 p.m. Friday, Feb. 3, Moore Building. The Black Student Union, along with a committee, has created a play that tackles issues pertinent to the community.
Link-Networking Mixer – 9 a.m. to 12 p.m. Thursday, Feb. 9, Florida Ballroom. There will be a mixer for black faculty, staff and community members to network with students at FSU.
Afro Funk Fest – 6 p.m. Friday, Feb. 10, Union Green. Students will gather on Union Green for a music festival that will feature local talent, a food truck and other vendors.
Selma Movie Screening – 7 p.m. Monday, Feb. 13, Askew Student Life Center. The Black Student Union is partnering with the ASLC bringing the movie "Selma" to campus.
For more information and a complete list of Black History Month events and local community service projects, visit sga.fsu.edu/bhm.