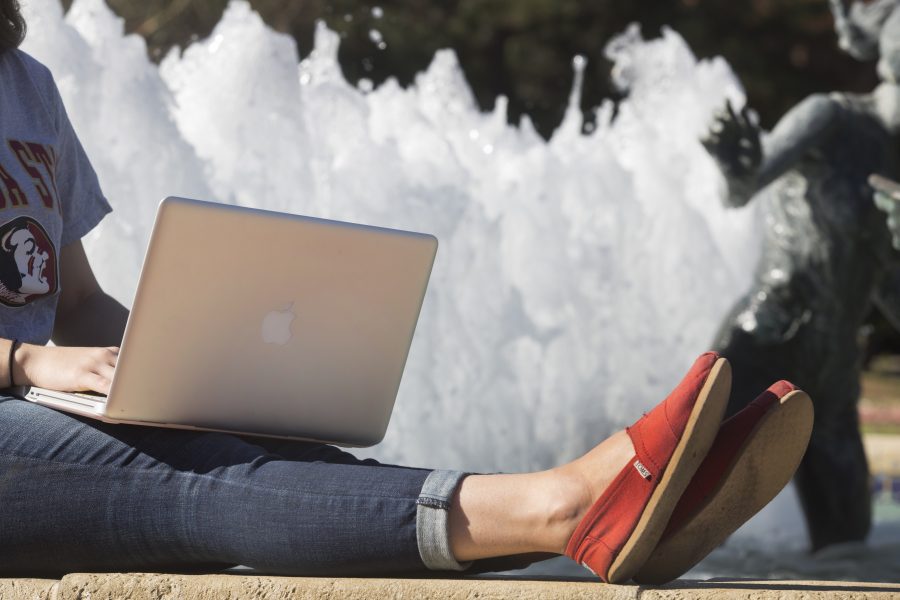 The results are in: Florida State University freshmen who took 15 credit hours or more in the fall semester posted an overall higher grade point average (GPA), on average, than those who took a lighter course load.
The "Take 15" campaign, launched in 2015 by FSU Provost and Executive Vice President for Academic Affairs Sally McRorie, is designed to encourage students to take 15 or more credit hours each semester.
The initial results show "Take 15" is paying off. Prior FSU enrollment data has shown students who take more credit hours do better overall with earlier graduation times and higher retention rates.
"I am pleased but not surprised by these results," McRorie said. "Students who take more credit hours have better overall academic engagement and learn early on to prioritize and to push themselves."
During the Fall 2016 semester, First-Time-in-College (FTIC) students at FSU who took a 12-hour credit load averaged a 3.01 GPA. Students with a 15-hour credit load averaged a 3.36 GPA. For every additional hour from nine to 19, the average GPA rose by one-tenth of a point.
"The Fall 2016 results are evidence of what we have suspected for some time," said Dean of Undergraduate Studies Karen Laughlin. "Students who challenge themselves and take on a full 15-hour course load in their freshman year become more fully engaged in their academic life and have better outcomes."
The results were tested by comparing the performance of FTIC students by race and ethnicity, family income, in-state versus out-of-state students and by student test scores. In all comparisons, the more credits a student took, the higher the average GPA.
Students at Florida State are listening to the "Take 15" message. In the Fall 2016 semester, there was a 131-percent increase in freshman students who took 15 or more hours; 33.2 percent of all FTIC students in Fall 2016 took 15 or more hours versus 14.4 percent in Fall 2015. The previous high during the past 10 years had been 23.3 percent in 2009-2010.
"Taking more credit hours has been beneficial in keeping me goal-oriented and focused on my major," said sophomore Valeria Rigobon, a psychology major with a 4.0 GPA. "I've taken at least 16 credits every semester and have been able to simultaneously do the things I enjoy, like music, and participate in numerous campus organizations."
The average course load for freshmen in Fall 2016 increased from 12.93 to 13.54 credit hours per student.
These results help to refute the idea that freshmen should take only 12 credit hours.
"I have to admit, at first I was one of those who believed the popular myth that entering freshmen should take 12 credit hours so that they can adjust to college life," Laughlin said. "But the data and my follow-up conversations with advisers and students convinced me that taking 12 hours is preparation for taking 12 hours. Students who don't take 15 hours in their first fall or spring semester are very unlikely to ever take a 15-hour credit load."
Prior FSU enrollment data also showed that FTIC students who took less than 15 credit hours were 33 percent more likely to drop out without getting a college degree and 15 percent less likely to graduate on time.
"The evidence is clear, from freshman through senior year, all Florida State students can benefit from 'Taking 15'," McRorie said.