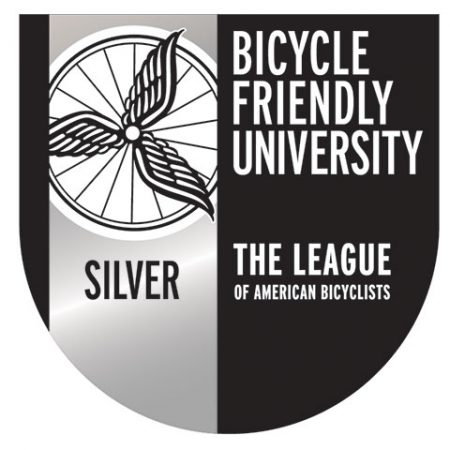 The League of American Bicyclists has recognized Florida State University with a Silver Bicycle Friendly University (BFU) award, joining more than 150 visionary colleges and universities from across the country. 
With the announcement of 51 new and renewing BFUs from 25 states, FSU joins a cutting-edge group of colleges and universities across the United States transforming their campuses and the communities around them. There are now 164 BFUs in 44 states and Washington, D.C. 
Moving forward, FSU will have access to a variety of free tools and technical assistance from the League to become even more bicycle-friendly. When colleges and universities invest in bicycling, great things happen: reduced vehicular traffic, cleaner air, reduced health care costs, better connected communities, and a fun and healthy campus culture. 
Florida State also coordinates the FSU reCycyle Bike Program — a bicycle rental program offering affordable, sustainable transportation and educational events for students and faculty. For more information, visit https://www.facebook.com/FSUreCycleBike/.