Florida State University retail design students are getting a chance to leave a permanent mark on campus through a national collegiate design contest creating an FSU-inspired clothing line.
The Student Design League (SDL) contest, sponsored by international retail brand Robin Ruth, is a platform for up-and-coming student designers to exhibit their school spirit and showcase their talent. Students have a chance to gain national recognition and experience, while raising money for their school.
"This is a wonderful opportunity for the students," said Sherry Schofield, chair of the retail, merchandising and product development (RMPD) department. "They are taking classroom knowledge, applying it to a product, tweaking it to meet the needs of the sponsoring company and university licensing, and ultimately competing for consumer acceptance. This is a real world experience that could result in a valuable internship for the student."
FSU is one of a few universities chosen to participate participating in the SDL after it had great success at Auburn University last year. The other universities participating in this year's contest are Auburn, University of Alabama, the University of Arkansas, University of Tennessee and West Virginia University.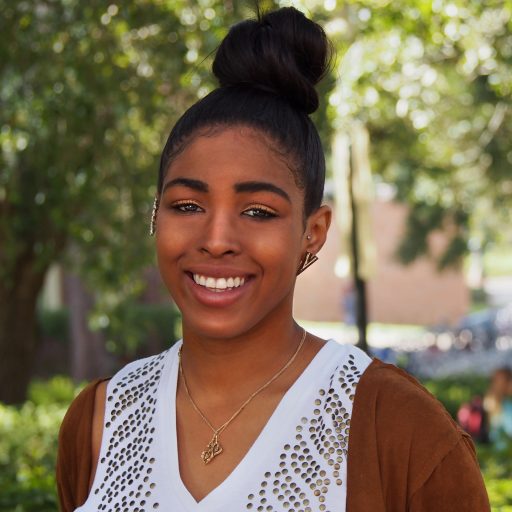 There are several rounds to the competition.
The public can vote for their favorite design on www.sdlproject.com from now until Nov. 20. A winner from each school will be chosen Dec. 1. The design earning the most votes will be the winner, and the design will be produced and sold by Robin Ruth. The design will be used on T-shirts, caps, bags and flip-flops.
The winners from each school will then compete for a grand prize — an internship with Robin Ruth in New York City as well as paid housing and $10,000.
Students participating are part of FSU's Retail, Merchandising and Product Development program that focuses on industry technology and the complex processes involved in the merchandising function, including business strategy, design, product development, planning, allocating, buying, distribution, personnel management, floor merchandising and sales.
"Being able to compete in this contest and create a design for everyone to wear raised my passion of finally being here at FSU," said Jesse Coker, a junior RMPD major.
For some students, it also gave them a chance to create designs that represent how they connect to Florida State on a personal and sentimental level.
"As a transfer student coming to a school of more than 40,000 students, it was a bit overwhelming at first," said Fatimaa Howell, a junior transfer student and RMPD major. "But this project really helped me find my personal connection to FSU. To be able to be part of campus culture, something that is so deep rooted, was so important to me."