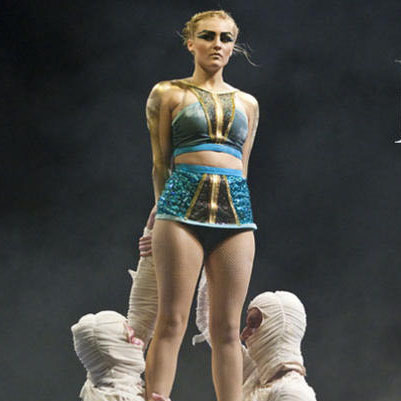 The Florida State University Flying High Circus is embracing a spooky spirit with their annual Halloween performance series, from Friday, Oct. 23 through Thursday, Oct. 29.
The usual stunts and acrobatics will be performed, but the show will feature a Halloween theme with dancing zombies and flying skeletons.
"The Halloween performances have become very popular," said Chad Mathews, director of the FSU Circus. "Our makeup and costumes are way more intricate and we have different lighting and effects. It's a variety show under the umbrella of Halloween."
The FSU circus has been flying high since 1947 when the school became coeducational. The athletic director at the time, Jack Haskin, was inspired by a friend who had worked with a collegiate circus, and wanted to bring an activity to FSU that men and women could participate in together.
The circus has been in existence since then and is now compiled of over 120 students. At first, circus performances were held only in the spring, but the organization decided to try a Halloween series in 2008.
"It all started as a conversation about how fun it would be to do a Halloween show," Mathews said. "We tried it and each year more and more people came. After about three years, it became pretty big and we've expanded it since."
There will be three performances at 7 p.m. Friday, Oct. 23, Saturday, Oct. 24, and Thursday Oct. 29. Tickets are free for FSU students with ID, and the general public can but tickets at http://circus.fsu.edu/Performances/Halloween-Haunted-Harvest-Performances.
The big top will also host special Parent's Weekend performances for registered parents at 5 p.m., 7 p.m. and 9 p.m. Friday, Oct. 30, which will include a picnic before the show. Combination tickets for the circus and picnic are $30, and available at http://pw.union.fsu.edu/.
For more information, visit http://circus.fsu.edu.