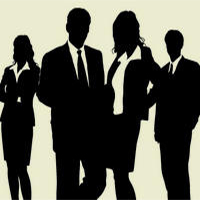 Florida State University's Career Center is hosting its' largest event of the semester — Seminole Futures — an all-majors career fair Thursday, Sept. 17. Nearly 200 employers are on campus with one goal in mind: to hire FSU students.
The career fair runs from 9 a.m. to 12 p.m. and 1 to 4 p.m. at the Donald L. Tucker Civic Center. A list of participating employers can be found online.
"I would put FSU students up against any student at any university, public or private, " said Myrna Hoover, director of the Career Center. "We have top employers come here and it's because our students have great credentials in terms of their knowledge that they bring from the classroom. More importantly, they understand how to really articulate that knowledge into work."
Students will have the opportunity to interact with variety of companies, including GM, Amazon and Johnson & Johnson. Other private-sector companies, government and law enforcements agencies, and local businesses will also be present. A significant amount of the employers participate in Seminole Futures every semester, a testament to the success they've had with previous FSU students and alumni.
"Many of our students have had leadership roles or have been engaged in activities that have them given them a broad view of the world," Hoover said. "They have international competencies, also I think our students work. They work outside of the classroom, whether it's part time jobs or internships. What I hear from our employers that our students kind of get it. They have good work ethic they're good communicators, so our employers really come here because of our students."
Also, about 50 employers will each invite 12 students for one-on-one interviews Friday.
"If you think about how many interviews will take place the day after on that Friday, it's amazing," Hoover said. "It's a great opportunity to engage with employers and potentially have an interview the day after."
Hoover encourages all students, regardless of major or year in school, to participate in Seminole Futures.
"If a student wonders whether they should come to the career fair or any of the events the answer is always yes, because knowledge is half of the battle," Hoover said. "Knowing what the environment is going to be like even you're not ready to start engaging in that process you're going to be able to project what your going to need to do to be prepared and you're going to be more comfortable when the time comes for you to actually get in there and talk to an employer."
This week, the Career Center also hosted events specific to certain student populations like Engineering Day at the FAMU-FSU College of Engineering, featuring companies like Apple and Microsoft, and a Student Veterans Networking Night that offered FSU-student veterans a special opportunity to interact with potential employers and student leaders.
In addition, to its' usual services the Career Center host an on-going professional development series "Noles to ProfessiNoles" to inform students about subjects like brand development and professional goal setting.
For more information, visit http://www.career.fsu.edu/.