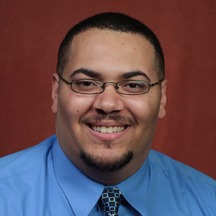 Florida State University will receive $2.2 million over the next five years to fund two programs designed to support traditionally underrepresented students in higher education.
The two competitive grants are part of the Federal TRIO Programs sponsored by the U.S. Department of Education. The grants will allow the university to increase its efforts to serve first-generation college students and students with disabilities who need academic assistance.
"These two grants further confirm Florida State University's support for traditionally underrepresented students," said Karen Laughlin, dean of Undergraduate Studies. "There is a rich vein of talent in these students, and these grants will help us provide the services they need to excel, particularly in the STEM fields."
With the new funding, Florida State will add a Student Support Services (SSS) program and an SSS-STEM program. They are almost identical programs, with the latter focusing on students majoring in science, technology, engineering and math. Each grant will provide programming for 175 students.
Florida State is already serving 1,525 traditionally underrepresented students through its Center for Academic Retention and Enhancement (CARE) program this fall, including 400 freshmen, who recently completed a seven-week Summer Bridge Program. Eligible students who apply to participate in SSS or SSS-STEM will have access to all the services that CARE offers.
"These grants will help Florida State expand its ability to serve students traditionally underrepresented in higher education and will provide additional opportunities for retention and graduation of those students," said Tadarrayl Starke, director of CARE. "This actually could expand the number of students who are engaged in the network of programming CARE provides."
The funding will expand FSU's CARE program, which is a proven success. Since 2000, almost 4,900 students have enrolled in CARE. During the 15-year span, the average GPA after CARE students' first term of college is 3.15, and the first-year retention rate is 94 percent. The six-year graduation rate of the 2008 CARE cohort was 80.6 percent, slightlyhigher than the 79.1 percent rate of FSU's general student population during the same time period.
Florida State's achievements in these areas were recently recognized by Washington Monthly magazine, which included the university in a list of 10 institutions that "exceed expectations to enroll and graduate low-income students."
Through the SSS grants, Florida State will add full- and part-time staff positions, which will include:
Student support specialists who will help with financial aid issues, teach financial literacy and assist with graduation planning, applying to graduate school or transitioning to professional life.
Academic coordinators who will help with advising and on-campus academic engagement.
Multiple part-time specialists in math and science who will provide additional workshops and engagement opportunities in STEM areas.
Tutors to help students with higher-level STEM courses.
Starke plans to have STEM tutors in place this fall and expects the programs to be fully implemented by the spring semester.