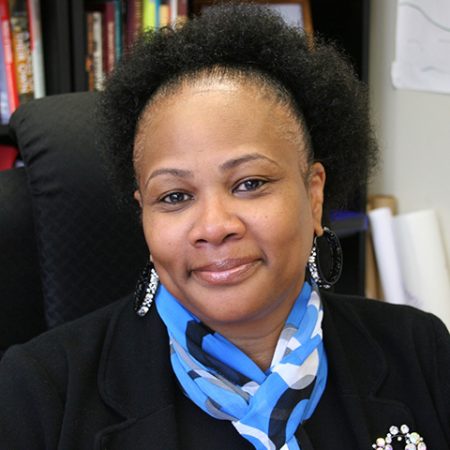 Nationally prominent actorsDanny Glover and Felix Justice — who have become influential civil-rights activists — participated in Florida State University's 27thAnnual Martin Luther King Jr. Commemorative Celebration Jan. 20.The celebrationwas sponsored by the Student Government Association and the Golden Tribe Lecture Series.
Gloverhas experienced wide-ranging success asan actor, film directorand political activist. "The Color Purple" and the "Lethal Weapon" series are just a few of his widely known cinematic achievements. He has been in the limelight for more than 25 years and continues to advocate for equality.
Justice is known for movies including "Gospel Hill" and "Freedom Song." In 1981, he first presented "Prophecy,"which is a one-man show emphasizing the key works of King. Just 10 years later, he and Glover teamed up to begin performing "An Evening with Martin and Langston."
Remaining a popular performance, they presented this experience to those in attendance in Florida State's Ruby Diamond Concert Hall. The evening began with a soothing jazz performance followed by several powerful songs sung by the FSU Gospel Choir.
FSU President John Thrasher spent a few minutes on stage introducing the upcoming headliners.
"We are deeply honored to have Danny Glover and Felix Justice here tonight," Thrasher said.
Justice entered soon after and began his rendition of King. He presented the audience with emotional, yet equally powerful, highlights of King's career.
In one scene Justice, as King, proclaimed, "There is not enough caring… enough mercy. Not enough forgiveness."
Justice detailed the threatening phone calls King would receive on a daily basis. Because he was the spokesman of equal rights, one caller even went so far as to threaten the life of his wife and infant child.
Justice also discussed King's disapproval of the Vietnam War.
Glover followed, presenting an animated reading and interpretation of several Langston Hughes poems. Glover characterized Hughes as the "poet of the people."
To conclude an evening of power, triumphand activism, Glover and Justice sat beside each other on stage to answer questions and take comments from the audience.
The first to the microphone was a young woman who had last year attended a previous event with Glover. She described a brief conversation they sharedand, to demonstrate her gratitude for the men, presented each with a t-shirt.
A highlight of the event was the presentation of the university's 2015 Dr. Martin Luther King Jr. Distinguished Service Award and scholarship recipients. Rhea Lathan, an assistant professorof English in the College of Arts and Sciences,was announcedas the recipient of this year's award. Last year's recipient,Penny Ralston, a professor of family and child sciences in the College of Human Sciences, presented the award to Lathan. The winners of this year's Book Stipend Award were also announced.