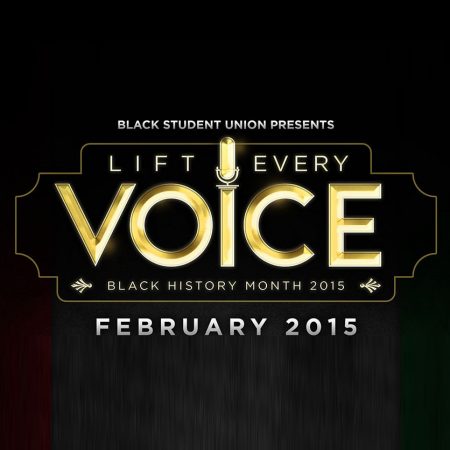 Florida State University's Black Student Union and the entire university community will come together in February to celebrate Black History Month with activities centered on the theme "Lift Every Voice."
The theme shines a light on current events and conveys the importance of people lifting their voices and speaking out about what they believe is right.
The month-long celebration begins 6 p.m. Monday, Feb. 2, with an opening ceremony at the Florida Ballroom in Oglesby Union on the Florida State campus. The event will focus on the meaning behind this year's theme, and will feature art, entertainment and refreshments.
"This isa month of uplift and camaraderie for not only the African American community but all people," said Black Student Union Vice President Jacqueline Futch, a senior majoring in dietetics and sociology. "Wehope to provide a platform for the entire Florida State community to celebrateour past and march toward a greater future. It is imperative that we educate our peers and combine our various voices to collectively sing a song of unity that will essentially lead to a brighter tomorrow."
The month's events include:
"I Have a Dream" — 5 p.m. Tuesday, Feb. 10, Integration Statue. Students will recite Martin Luther King Jr.'s famous speech and reenact the Million Man March.
"BSU Goes to Dade Street" — 5 p.m. Tuesday, Feb. 17, Dade Street Community Center, 1115 Dade St. Students from the Black Student Union will serve as role models and educate younger students.
"The Plateau" — 8 p.m. Wednesday, Feb. 18, Club Down Under. An evening of elegance and performance in a jazz club setting featuring student talent.
"BSU 3-Minute Dash" — 7 p.m. Thursday, Feb. 26, Room 203, Student Services Building. A health and athletics program to encourage nutrition and exercise in the black community.
The Black Student Union will also host a faculty and staff mixer, a "Motown Getdown" lip-sync contest and a "Fireside Chat" event for students and BSU alumni.
For more information and a complete list of Black History Month events and local community service projects visit http://sga.fsu.edu/bhm/ or follow the Black Student Union on Twitter @fsu_bsu.