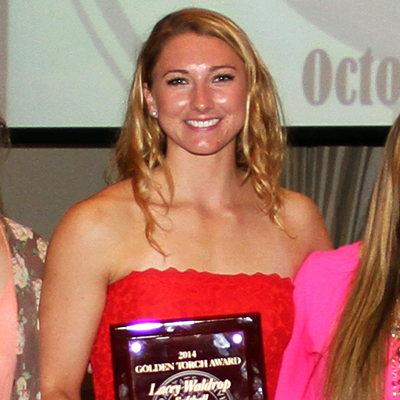 Florida State University's men's and women's tennis swept the team awards at the 2014 Golden Torch Gala on Oct. 1 — an event that has acknowledged the success of student-athletes in the classroom for the last 24 years.
The individual with the highest grade point average from each team garners a Golden Torch Award, while the men's and women's teams with the highest cumulative GPA also are recognized. Women's tennis collected their 10th team award, while the men's tennis team claimed its second consecutive award.
Three student-athletes posted a perfect 4.0 GPA. Women's cross country runner Hannah Walker, a graduate student in Nutrition & Food Science, helped the Seminoles to their sixth consecutive ACC women's cross country title and fourth consecutive NCAA South Region championship.
Hannah Acton, a sophomore pole vaulter, has maintained a 4.0 GPA throughout her first two years. The Exercise Science major won three outdoor meets last season and earned All-ACC Academic honors. Former discus thrower BreeAnne Campbell, who graduated with a degree in creative writing, also earned a 4.0 GPA during her final year.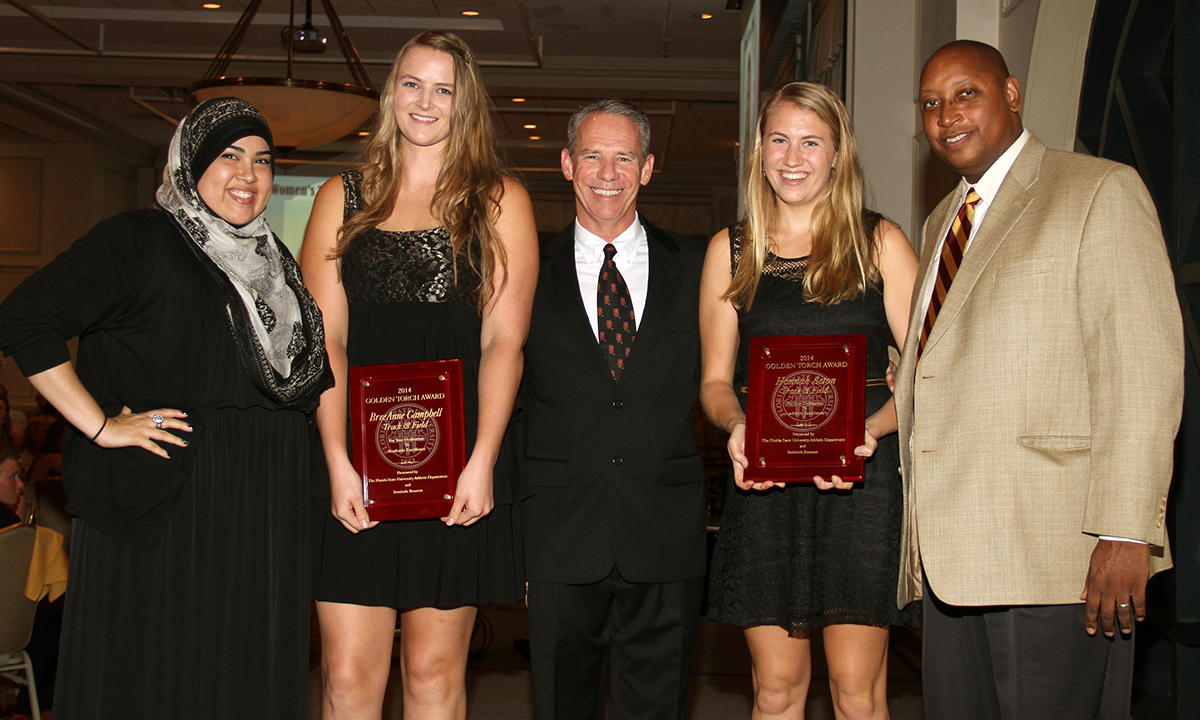 Other notable honorees were softball's Lacey Waldrop and men's basketball's Brandon Allen. Waldrop, the USA Softball National Player of the Year in 2014, posted a 3.781 GPA to win her team's individual award. Allen, an electrical engineering major, turned in a 3.563 GPA in his freshman season as he helped the Seminoles advance to the NIT semifinals.
A sport-by-sport list of 2014 Golden Torch Award winners:
| | |
| --- | --- |
| Baseball | Mike Compton |
| Football | Colin Blake |
| Men's Basketball | Brandon Allen |
| Men's Cross Country | Jakub Zivec |
| Men's Golf | Anthony Alex |
| Men's Golf | Josh Lee |
| Men's Swimming & Diving | Thomas Neubacher |
| Men's Tennis | Cristian Gonzalez-Mendez |
| Men's Track & Field | Stefan Brits |
| Sand Volleyball | Katherine Plessy |
| Soccer | Kacy Scarpa |
| Softball | Lacey Waldrop |
| Volleyball | Katie Mosher |
| Volleyball | Sarah Wickstrom |
| Women's Basketball | Gabby Bevillard |
| Women's Cross Country | Hannah Walker |
| Women's Golf | Alex Milan |
| Women's Swimming & Diving | Lydia Ware |
| Women's Swimming & Diving | Hannah Wilson |
| Women's Tennis | Mia Vierns |
| Women's Track & Field | Breeanne Campbell |
| Women's Track & Field | Hannah Acton |